Effective Marketing on a Shoestring: Part ONE
A lot of the marketing principles that I teach in my books and on this blog were learned PRE-internet.
That's not to say these principles aren't up-to-date. They're principles, not techniques... and therefore don't have a shelf life.
I'm interested... as I'm sure YOU are... in social media, SEO, tweeting about like a twit and all ;-) Great tools and techniques for getting your message to the right people.
But..! What underlies each of these techniques and tools are timeless axioms that worked waaay back... still work now... and are sure to work in the future when the Next New Big Thing comes along.
It's not what you use to communicate your marketing message, it's how you use it.
They're principles, not techniques... and therefore don't have a shelf life.
So in this first installment of a series on Effective Marketing on a Shoestring Budget, I'll briefly take you back to the Shoestring Story and my days as a 19-year-old small business owner of a lawn care company.
"Marketing" Should Really Be Called "Finding"
In the late eighties as a teenager I was pulling down about $30 an hour as a small business person. I wanted to make more than that, more often, but was running into a wall.
The only limits on my income, it seemed, were the number of people I could serve. Makes sense, right?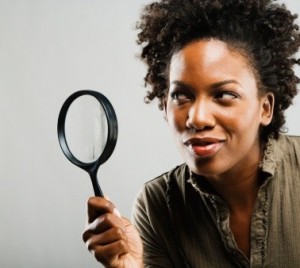 And the number of people I could serve was limited by the number of folks I could convince of the need for my service. Check, gotcha so far.
The most effective way to sell my services was one-to-one; if I were standing on the doorstep of an interested customer and handed her a flyer, a few questions and answers later we'd be booking an appointment. I would score a job that'd pay $30-id="mce_marker"00 for 15 minutes to an hour's worth of work. Not shabby, BUT..!
..where to find these interested customers? THAT was the obstacle.
Profiling: It's Not Just For Terrorists Any More
So really my first foray into marketing as opposed to sales happened when I was 19. I was a decent salesperson. But selling "ice to eskimos" is not the way to go... you want to be standing in front of a "qualified prospect" or might as well save your breath.
Some folks didn't give two hoots about their lawn's appearance; obviously they weren't prospects. We could usually tell that from the general condition of a neighborhood: if everyone's lawn looked like hell, maybe they NEEDED our services... but didn't WANT 'em.
So, phooey. Next street.
In "nicer" neighborhoods we found that some folks did care about their lawns, but didn't have money to pay us. They were busy working two jobs to make ends meet.
Another category of peeps cared about their lawns, and could pay us... but wouldn't because they had plenty of time and took too much pride in doing it themselves. Damn retirees! ;-)
But there was a golden intersection that happened every so often where we would find the ideal customer. Folks that cared about their lawns, didn't have the time (or inclination) to do it themselves, and had the cash.
So my friend Eric and I developed a "customer profile"...the first and most important step that YOU need to take as a marketer. We needed to know EXACTLY who to talk to in order to save time, money, and printing costs.
Here was the conundrum: there was no real way to tell where these people lived.
Laser Targeting vs. Shotgun Approach to Marketing: Why Choose ONE?
I'd like to say I was a teen marketing genius and that the next thing happened on purpose. It didn't; I totally happened on it by chance. But now I call it the Shotgun/Laser Approach and I use it or some variation all the time.
See, I just plain got tired of walking up and down streets handing out flyers. Sure, if we happened to find a really good neighborhood with lots of our kind of customer, the flyers would work GREAT. But most of the time we were wasting time and paper.
So I placed a newspaper ad in the Thrifty Nickel. The Thrifty Nickel (now called American Classifieds) is a classified ads-only local rag that reaches about 120,000 people in Colorado Springs. It was cheap, had a lot of reach... but obviously the message is diluted because you've got about five thousand other ads in the same paper competing with yours.
Our results were lackluster: only three calls. At least it was cheap. Kinda.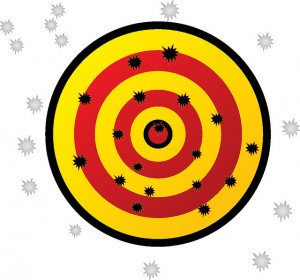 Then I noticed something friggin' WONDERFUL.
More Like This
Recent Posts
by shoestring101
We asked our bloggers to share their tips for staying confident even when having a cold sore. Check out their posts and learn how you could win a $100!
Read more