Etsy Love: Thanksgiving Decor
Featured Member Post
I love me some Etsy. Don't you?

For those of you who don't know what it is, it is simply something you must discover NOW. Think of an Ebay-like website for crafters to sell their handmade items, arts and crafts, etc. It is a wonderful place - you're surely to find something there that you'll love. I actually have my own Etsy store - By The Edge Of The Sea, however, I need to get back to work on crafting. I make seashell ornaments for the most part right now, and need to make myself some inventory for the holidays that are fast-approaching! (But that's another post for another day.)

I wanted to share with you some great Etsy finds for Thanksgiving that I just fell in love with.



I love that you can reuse these placecards every year - add new names, edit names as needed (we all know that families do grow and you may not have the same guests ever year!):
Don't forget to label those wine glasses:
This is a sign anyone could use year-round as a little reminder: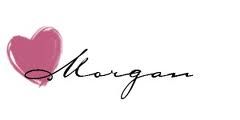 Trending Now
More Like This
Recent Posts
by morgan483
Mom has a lot to check off her list this Summer, and Kellogg's cereal can help her get it done. How will you make the most of your Summer? Check out our blog posts as we share with you inspirational ideas for celebrating the moments of magic that will happen during this activity-filled time of year! PLUS enter for a chance to win as $100 Walmart gift card!
Read more
Chinet® Cut Crystal® Reviews
With a little help from the Chinet® brand, bloggers show us how to plan a fun event. Read their posts and enter for a chance to win $100 and a Chinet gift pack!