Etsy Love: Thanksgiving Decor
Featured Member Post
I love me some Etsy. Don't you?

For those of you who don't know what it is, it is simply something you must discover NOW. Think of an Ebay-like website for crafters to sell their handmade items, arts and crafts, etc. It is a wonderful place - you're surely to find something there that you'll love. I actually have my own Etsy store - By The Edge Of The Sea, however, I need to get back to work on crafting. I make seashell ornaments for the most part right now, and need to make myself some inventory for the holidays that are fast-approaching! (But that's another post for another day.)

I wanted to share with you some great Etsy finds for Thanksgiving that I just fell in love with.



I love that you can reuse these placecards every year - add new names, edit names as needed (we all know that families do grow and you may not have the same guests ever year!):
Don't forget to label those wine glasses:
This is a sign anyone could use year-round as a little reminder: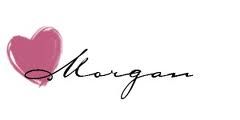 Related Posts
More Like This
Recent Posts
by morgan483
Help make sure that your little one develops and thrives in a baby-safe world. Our bloggers are doing just that by using Babyganics products. Read their posts to know why they love Babyganics and enter for a chance to win $100!
Read more