Farmers Markets: Collingswood NJ
Jersey corn? Check. Tomatoes? Check. Chinese Purple long beans? Dragon Tongue beans? Bumblebee tomatoes??

These were only a few of the things that I found this week at the Collingswood Farmers Market. This is quickly becoming one of my favorite places to spend a Saturday morning. It's a quick trip from Philadelphia, located right underneath the PATCO speed line. This farmers market runs from May through November every Saturday morning from 8:30-12:00. There were tons of local vendors. Some of my favorites were: Savoie organic farms, Viereck Farms, Hillacres Pride, and Woods Edge Wool Farm because of their grass-fed yak.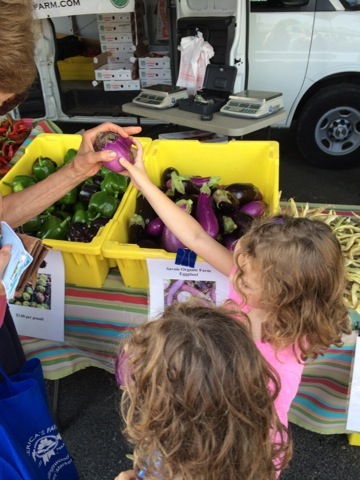 The produce selection is wonderful! I stocked up on patty pan squash, eggplant, white donut-peaches, heirloom tomatoes, purple Chinese long beans,okra, and local honey. I also sampled some of the raw cheeses from Hillacres Pride.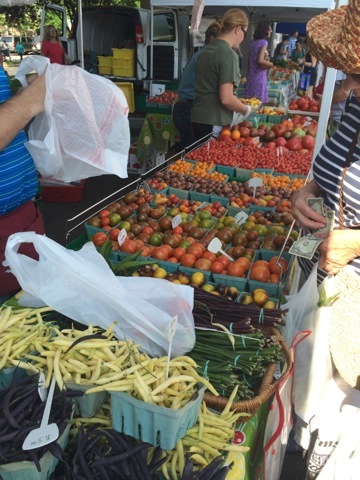 It is dog-friendly, has live music, and plenty of food and coffee with little cafe tables to take in the scene and relax.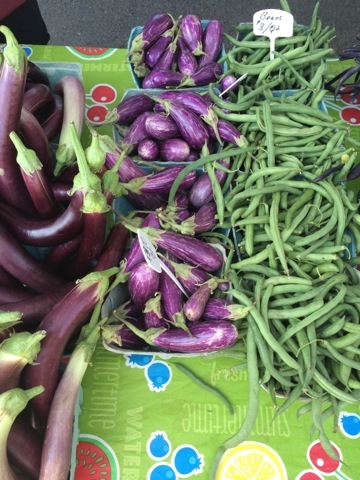 Stay tuned for some recipes next week from my farmers-market-finds! I am off to try another new-to-me neighborhood BYOB in Philly. I'm heading to the neighborhood of Fishtown to the Pickled Heron for Night Out Resturant Week. The Pickled Heron promotes local and seasonal products. Local farms and farmers supply the artisanal breads and charcuterie. I hear the mussels are to die for. Excited to try and I will definitely be reporting back!
Since it was National Farmers Market week I would love to hear about some of your farmers-market-finds. What did you take home to enjoy this week?
-Wendie Schneider RDN, MBA "The Pantry Doctor"
Recent Posts
by pantrydoctor
We asked our bloggers to craft some recipes from the different Success® Rice flavors and tell us about it. Check out their ideas and you could win a $100 Visa gift card!
Read more
Lean Pockets have no artificial flavors, a good source of protein & have 100% real cheese. Read our bloggers posts where they will tell you their guilt free experiences with Lean Pockets. Plus get a chance to win $100!
Read more