Finally Back! Pumpkin Patch Bento
I know it's been a while. I have a TON of bento pictures, and of course have not put any of them here. But the Halloween ones are so much fun that I'm skipping straight to those. So here goes!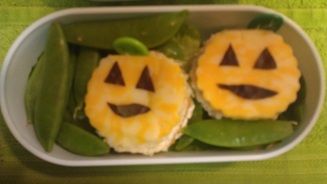 For the first Halloween-y sort of bento (on the 25th) Miss Girl has a pumpkin patch lunch. Two peanut butter sandwiches (yes, I was feeling pretty uninspired) with little Colby Jack cheese and lettuce pumpkin faces surrounded by snap peas. Ideally there would have been some carrot pumpkins in here too, but I ran out of time.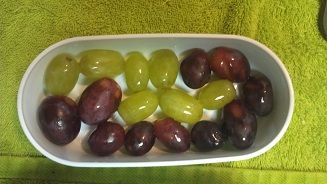 Bottom tier is filled with black and green grapes. Again...cuteness was planned but not executed. Oh well.
She ate most of her lunch, just left a couple bites of cheese, so I'd say overall it was a success!
More Like This
Recent Posts
by The Lady Butterfly
Our bloggers include LISTERINE Antiseptic in their regular oral health routine. See why and get a chance to win $100.
Read more