I have been trying to find my fitness groove since moving. I am finding running very challenging. I'm blaming the altitude, rightfully so, but truth be told, running had really taken a back seat when we were still in New York. So the combo of time off + altitude is killing me. Instead of worrying about running, I've just been getting outside and loving the hill workouts I get now that I live in an urban mountain environment.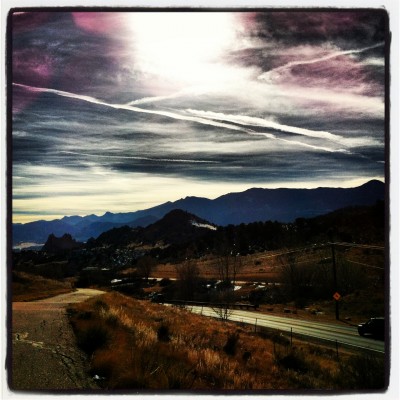 There is a fitness center in our complex so I've been getting out for a 4-mile loop – I toss in some running in the flatter sections which gets me to about a 15-minute mile average – and I march directly into the fitness center for weight training.
I got out for another bike ride this week, because the temperatures have been in the 50′s, and I struggled. I rode a different route but avoiding hills simply isn't an option. My speed increased considerably from my first ride but I have a lot of training to do!
Yesterday I signed up for a week of unlimited yoga at a local studio. I haven't done yoga in well over six months, maybe longer. It was humbling. And it was fabulous. I cannot believe how much I have missed yoga. I can't believe how sore I am today. I'm going back at noon.
I enjoyed my Stovetop Soy Curl and Sweet Potato Alfredo Casserole as leftovers for lunch a couple of times this week. This tofurky and collard greens sandwich, with raw veggies and white bean hummus, made for an awesome lunch, too.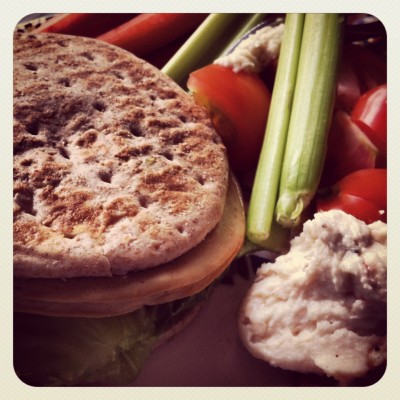 My husband, the omnivore, has made a couple of easy and delicious vegan dinners for us.
Vegan Mac 'n Cheese and Tofu Pups.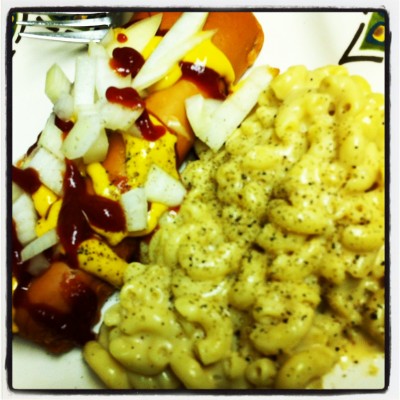 Gardein Chick'n Filets with marinara sauce and mushrooms and a hearty salad.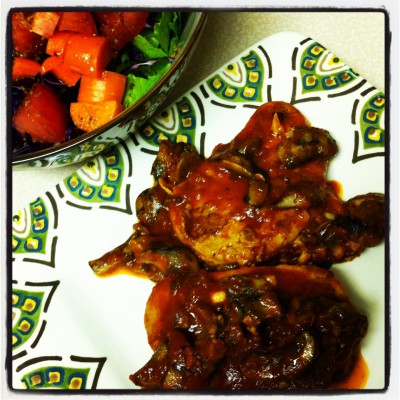 We also grabbed a couple quick dinners out this week. At Poor Richard's I ordered off their vegan menu, natch, and enjoyed this side salad and the veggie and tofu bowl with tamari ginger sauce [click to continue…]