Flash Fun with Pumpkins
BlogHer Original Post
TW was trying to take her second nap of the day. It sounded like a good idea but I just couldn't manage it, so I did what you're supposed to do when you're feeling lazy but can't quite manage to nap... I went surfing for time sucking flash games.
First up, the pretty boring but oddly compelling Pumpkin Battle. I might find this compelling because I don't particularly like my neighbors so I know how the nice quiet pumpkin feels.
I was amused by Bashing Pumpkins, first because The Smashing Pumpkins are back on tour and I hear this non-stop on the radio and then because, well... it's pretty amusing when the pumpkins fly out of the nose... (the sound annoyed me but the bird loved it and whistled the entire time I played the game.)
I played the Pumpkin Puzzle Solitaire quite a few times - it's not really like Solitaire, but it's fun in that mindless video game puzzle sort of way. Total time suck.
Of course I saved the best for last... the basic Pumpkin carving tool.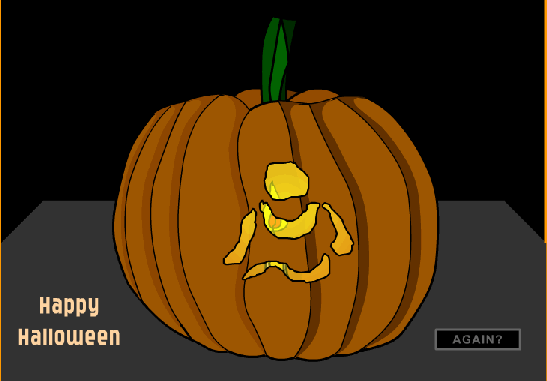 Go carve a pumpkin of your own, have some pumpkin fun.
~~Denise
Flamingo House Happenings
We asked our bloggers to share their tips for staying confident even when having a cold sore. Check out their posts and learn how you could win a $100!
Read more
Most Popular
on Entertainment
Recent Comments
on Entertainment