Geeked Out
I may regret posting this Halloween costume of mine on my website. But I loved it, and I wanted to show you guys how geeked out I was when I was suited up as Mary Katherine Gallagher from a Saturday Night Live skit.
Scott told me that I acted her out too well, and I was scaring him. HAHA!!
Get ready, because they're a little crazy! We took some photos of the girls dressed up at work, but again as per my other post I don't want to post them because their faces are in it too and most people at work don't know about my blog.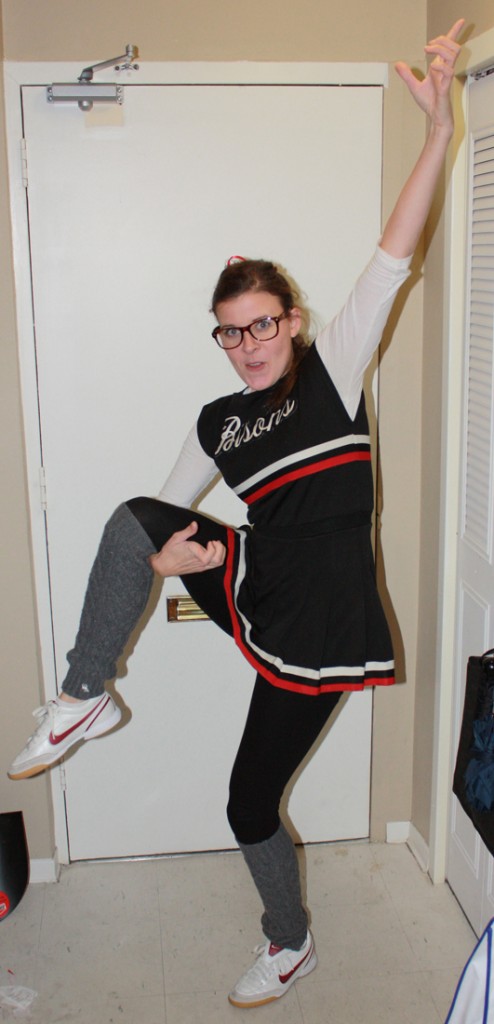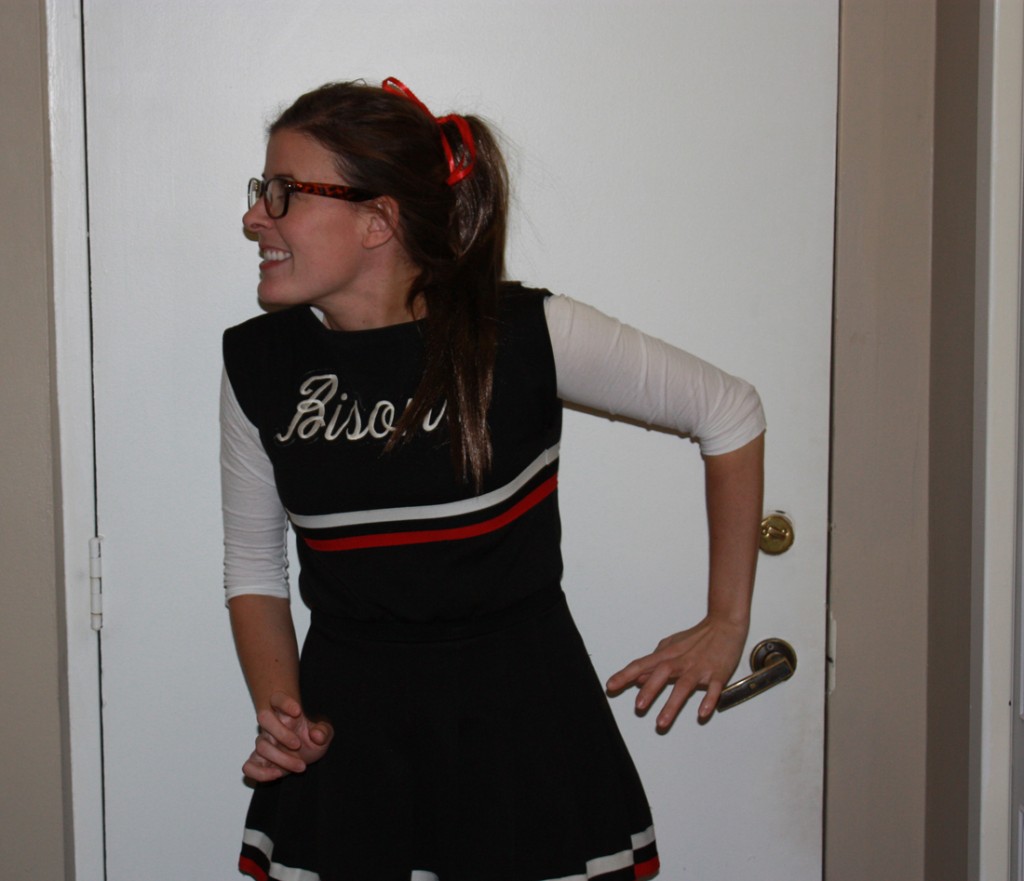 I purchased a fake pony tail that matched my hair fairly well. It was heavyyy… I also wore some nerdy non-presecription glasses which I actually kind of like! I was playing with them last week, see?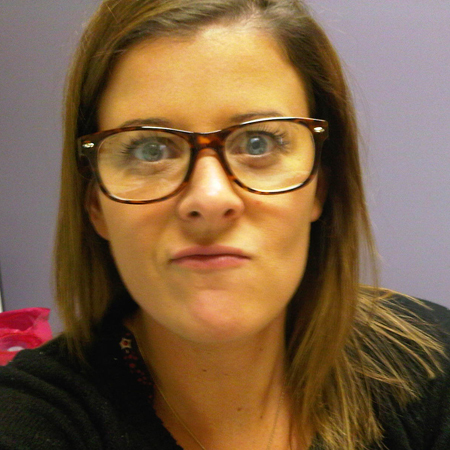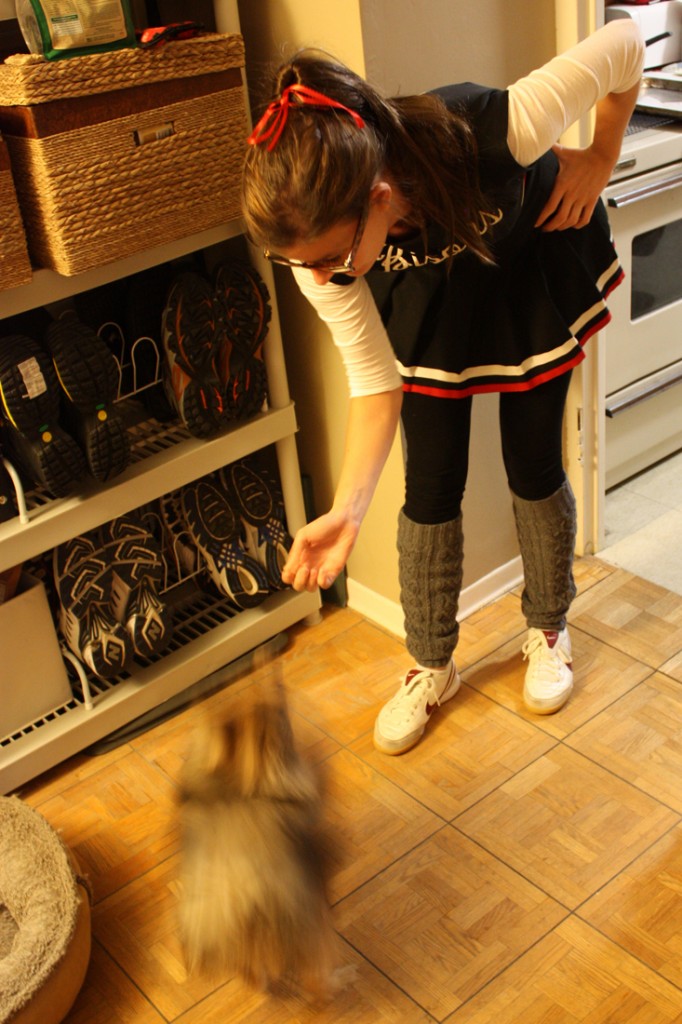 A better photo of my fake pony tail. Above, I'm giving Alfie a treat except he's bouncing for it, thus the blurry shot.

Of course, I have to save the best for laugh. As soon as I saw this picture I fell to the floor and laughed til my stomach hurt. Scott smirked of course, but knew that it wasn't me acting out Mary Katherine Gallagher, but rather me being myself and actually being able to let loose in public, dressed as her. HAHA. Most fun costume I've ever worn.

Hope you had a laugh or two at my expense ;)
More Like This
Recent Posts
by spiffykerms
Mom has a lot to check off her list this Summer, and Kellogg's cereal can help her get it done. How will you make the most of your Summer? Check out our blog posts as we share with you inspirational ideas for celebrating the moments of magic that will happen during this activity-filled time of year! PLUS enter for a chance to win as $100 Walmart gift card!
Read more