Healthy Halloween: Ghoulishly Good-for-You Smoothie
I love smoothies! They are yummy and sweet and best of all, GOOD FOR YOU!
Goulishly good for you, that is! *Pretty sure that's a word?
Image: Courtesy of Babies and Biscuits
This thing makes a mean smoothie, amongst other things.
It literally makes it as smooth as the ones you would buy in the store. Most people wouldn't care about that, but I have never been able to get that consistency until now. :)
Here is what I did: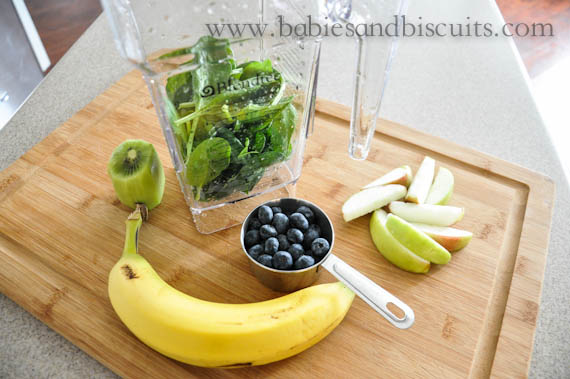 I took a couple of handfuls of fresh spinach, 1 kiwi, 1/2 cup fresh blueberries, 1 apple (sliced into wedges), 1 whole banana (peeled of course), and 1 1/2 cups water.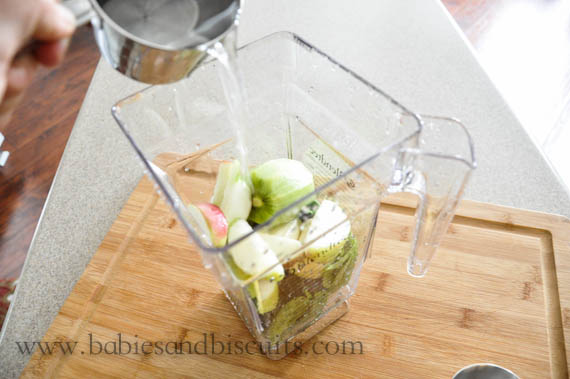 Then I tossed all the ingredients into the blender, secured the lid and pressed the smoothie button. *For a regular blender, just blend until completely smooth.
I should also mention that I like my smoothies more on the thinner side so that they are easier to drink. If you prefer yours on the thicker side, I would use a little less water. You could also add some ice cubes to the smoothie as well to have a thicker consistency.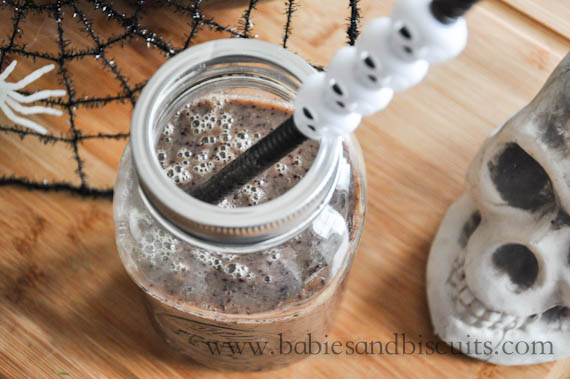 In the end, you are left with a great energy boosting drink that has loads of fiber and vitamins.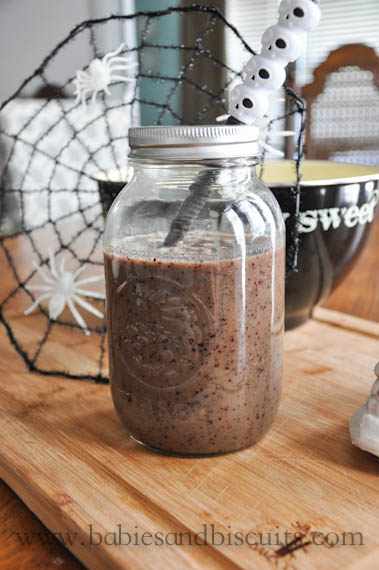 Did I mention that my children would probably sell me to the highest bidder for one of these drinks? They love it!
They have absolutely no idea that it is so good for them.
I promise that you can't taste the spinach. They always have to ask me if I put spinach in it. ;)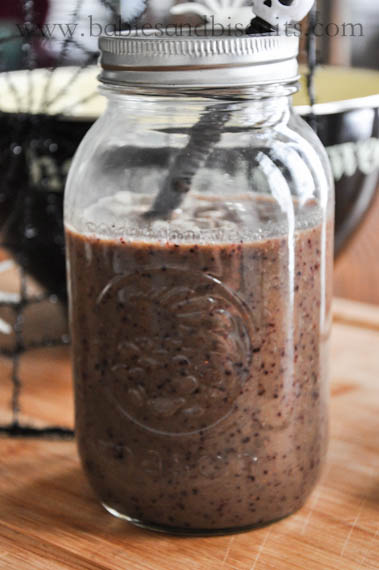 It's a good thing that they can't taste everything in the smoothies. It would just be too awkward to explain things after the neighbor's cat went missing…….
Mooooohaahaahaahaahaa! (*Evil Laugh)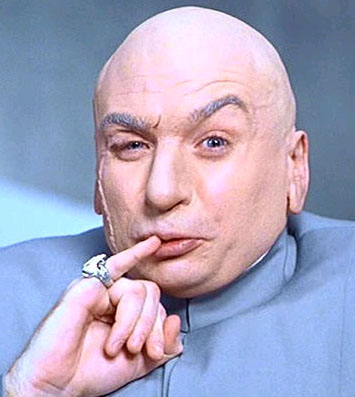 Yeah, Z didn't get it either. Guess I'll have to work on my jokes.
XOXO,
Esther
ADD A COMMENT
Recent Posts
by Babies and Biscuits
Most Popular
We asked our bloggers to craft some recipes from the different Success® Rice flavors and tell us about it. Check out their ideas and you could win a $100 Visa gift card!
Read more
Lean Pockets have no artificial flavors, a good source of protein & have 100% real cheese. Read our bloggers posts where they will tell you their guilt free experiences with Lean Pockets. Plus get a chance to win $100!
Read more