Gifts for the Akhmedova Academy
The opening of the Akhmedova Ballet Academy in February of 2011, was highly anticipated by those in the know of classical ballet. The Academy's namesake, Mme. Jacqueline Akhmedova, an internationally known prima ballerina with advanced degrees in Ballet Performance, Pedagogy and Choreography, is well known for her positive style of teaching.
Strict and demanding when it comes to technique and refinement, her students count on her even handed mentoring and recognize her determination that every student succeed. Classes are light hearted and Mme. Akhmendova's love for classical ballet, contemporary and folk dance performances provides insightful guidance to her students who quickly improve. Love and laughter characterize each class, creating a nurturing environment.
If you or someone you know are interested in dance classes of the highest order, visit the ABA web site by clicking here to get in touch.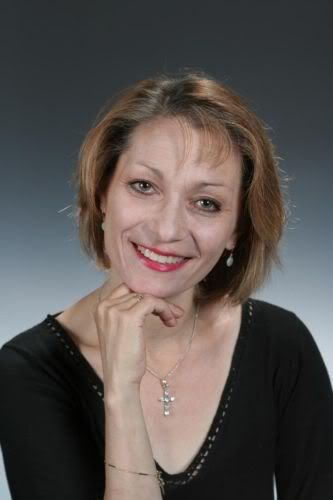 Jacqueline Akhmedova is an accomplished Prima Ballerina
who has danced with and been choreographed by the
greatest names in ballet, including Rudolph Nureyev.
Mme. Akhmedova began dancing as a child in Munich, Germany, at the Roleff-King Ballet School and the Munich State Opera Ballet School. After graduating with honors from the Bolshoi Ballet Academy in Tashkent, Uzbekistan and the Ukrainian Academy of Dance in Kiev, with Bachelors and Masters Degrees in Ballet Performance, Pedagogy and Choreography, she quickly moved into the world of European Classical dance performance.
In a professional career of more than twenty years, she was a principal dancer at the Bolshoi Ballet in Tashkent, the Munich State Opera Ballet and the Vienna State Opera Ballet, dancing every major role in the classical and contemporary repertoire.
She has worked with the world's greatest choreographers - Jiri Kylian, John Neumeier, Rudolph Nureyev, Hans van Manen and Peter Wright. She has toured extensively across Europe and performed as guest artist in major companies worldwide. She has also choreographed classical and contemporary pieces for many professional ballet dancers and for many students in international competitions.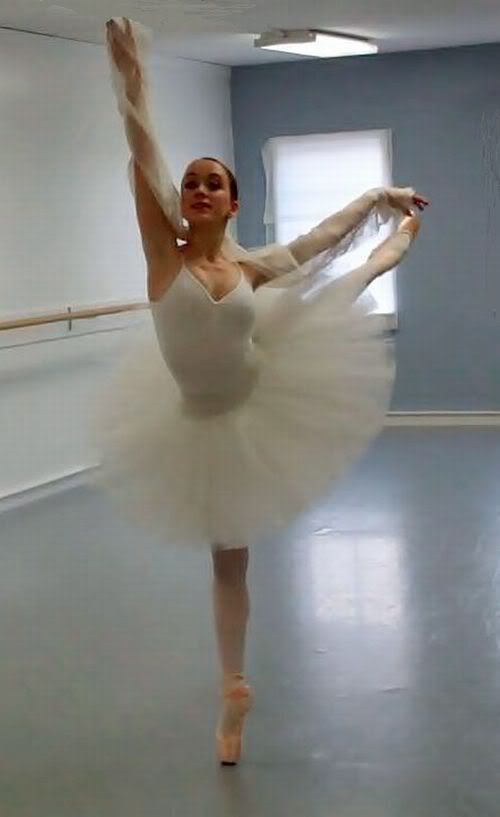 One of Mme. Akhmedova's remarkable students,
Amelia, dances "Shade variations from La Bayadere."
Students who dance at a pre-professional level have studied classical ballet for many years, most since they were small children. While many ballet studios in the United States teach the Balanchine methods, the Akhmedova Ballet Academy strictly teaches the Vaganova method, techniques define by the great innovator of classical ballet, Aggripina Vaganova.
Deanna Pearson in rehearsal for Medora.
Mme. Akhmedova, herself a Professor of Choreography and Teaching in the Vaganova System, utilizes classical Vaganova training methods supplemented with best practices for strength and flexibility training to better prepare her students for both classical and contemporary choreography.
Mme. Akhmedova receives inquiries from all of the world about training in her programs. Each student who applies is required to audition and receives guidance as to their level, abilities and options for career futures. The Akhmedova Ballet Academy opened at its present location in Silver Spring, Maryland in February, 2011. For more information and to read an article from the Gazette newspaper, click here.
ABA Mission
The Akhmedova Ballet Academy is dedicated to providing the finest quality ballet training through the use of personal and artistic mentoring of young dancers enabling them to become strong, healthy, and fully developed artists for the 21st century, prepared to take their places in major dance companies around the world.
Mme. Akhmedova specializes in preparing dancers
for competition and professional careers. Here
are the members of her pre-professional class:
Abigail, Deanna, Amelia, Mme. Akhmedova and Logan.
The internationally acclaimed Deanna Pearson was
coached by Mme. Akhmedova for her competition in
Berlin, Germany where she won the gold medal in 2010.
The arts are suffering financially. The glorious visual, musical and performing arts that raise our spirits and soothe our souls need our help. World economic downturns, those affecting us all, have required patrons who used to give freely to reconsider and be more frugal.
If you have a desire to support The Akhmedova Ballet Academy with any amount, your donation would be most appreciated. It is noteworthy that any donation to this non-profit organization could serve as a year end tax deduction.
Click on the Fractured Atlas above
to donate a much appreciated gift
to the Akhmedova Ballet Academy.
ADD A COMMENT
Recent Posts
by SunbonnetSmart.com
Most Popular
We asked our bloggers to craft some recipes from the different Success® Rice flavors and tell us about it. Check out their ideas and you could win a $100 Visa gift card!
Read more
Lean Pockets have no artificial flavors, a good source of protein & have 100% real cheese. Read our bloggers posts where they will tell you their guilt free experiences with Lean Pockets. Plus get a chance to win $100!
Read more