GRAVITY! ODE TO AGEING
SUNG TO THE TUNE OF THE BEE GEES' "TRAGEDY"
Here's the original, to give you the melody.
♫♫♫ GRAVITY ♫♫♫
Here I am
At the mirror, slowly looking down
What is this?
Such a vision makes me truly frown!
Sagging boobs
Expanding waist and all, what else?
I really should be grateful though
Grateful though
Oh hell no, oh hell no!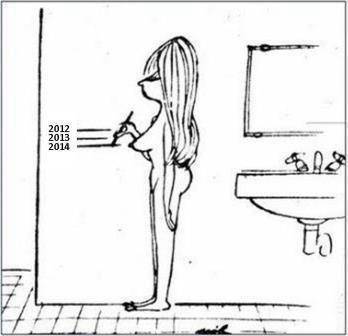 [CHORUS]
From THE DOGLADY'S DEN
More Like This
Recent Posts
by Debbie D.
Our bloggers are great fans of American Idol from way back when the show aired 14 seasons ago! Well just so you know, it just started! Watch American Idol every Wednesday and Thursday 8/7 on Fox.
Read more
Recent Comments
on Midlife