Green Chile Chicken Mushroom Soup
A healthy and hearty soup with Hatch green chile, chicken and mushrooms. It's spicy, full of flavor and is the perfect cure for the common cold. It's genuine comfort food and will warm you from the inside out.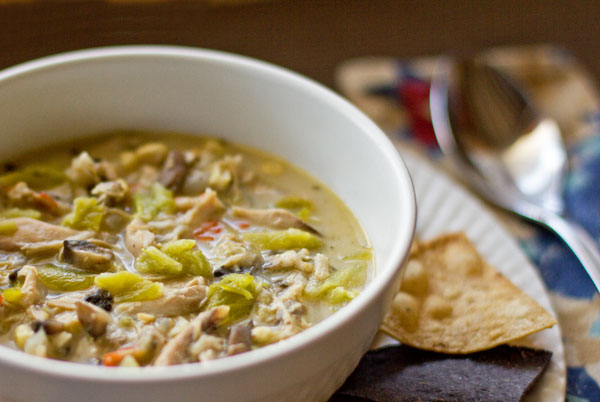 If you already have the chicken stock and cooked chicken, this soup is very easy to make and can be made in about 30 minutes. However, like any soup, you should let it rest for a little while so that all of these wonderful flavors can meld.
For the recipe, visit MJ's Kitchen.
ADD A COMMENT
Recent Posts
by mjskitchen
Most Popular
Our bloggers chose Lucky Brand for its fit, comfort and unique details and finishes. Read more on the latest styles plus get a chance to win $100.
Read more
Embassy Suites by Hilton is a brand within the Hilton Worldwide portfolio that promises to provide what really matters most to the savvy guest. Our bloggers took a family getaway to experience Embassy Suites by Hilton. See everything they had to say and comment for your chance to win $100!
Read more