Greening the White House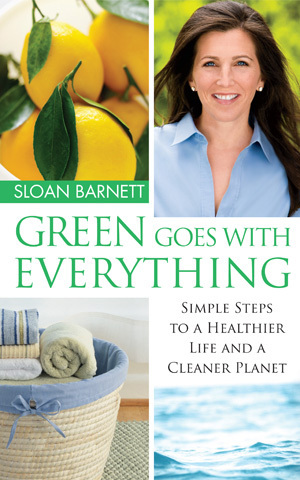 My dear friend Sloan Barnett, who wrote "Green Goes With Everything" A New York Times Bestseller, is greening the White House!  No joke!   If anyone can green the white house, it's Sloan.   Checkout her latest efforts on the Huffington Post   She wrote the Obama family a letter and is now calling for ideas on how to green the white house from her fans, like us.  So go ahead and send her your ideas by leaving a comment on her post.
If you had not picked up a copy of  her book yet, it's a must read.  All of the proceeds go to charity.  It's an easy read for those who haven't plunged into the green life yet, and it hits home for those who have embraced nature but don't like to be called a "treehugger"  Essentially the book shows that there is a little bit of green in all of us.  
 I had the pleasure of working with Sloan on her book, and she is truly fabulous. Stay up to date on Sloan at www.greengoeswitheverything.com
more from me, www.poshgirl32.com
Recent Posts
by Poshgirl32
Most Popular
We asked our bloggers to craft some recipes from the different Success® Rice flavors and tell us about it. Check out their ideas and you could win a $100 Visa gift card!
Read more
Lean Pockets have no artificial flavors, a good source of protein & have 100% real cheese. Read our bloggers posts where they will tell you their guilt free experiences with Lean Pockets. Plus get a chance to win $100!
Read more