Grilled Flank Steak...Perfection with a Balsamic Marinade
We love Grilled Flank Steak with Balsamic Marinade at our house. That and grilled balsamic asparagus with a light side salad is a perfect meal to enjoy any day of the week.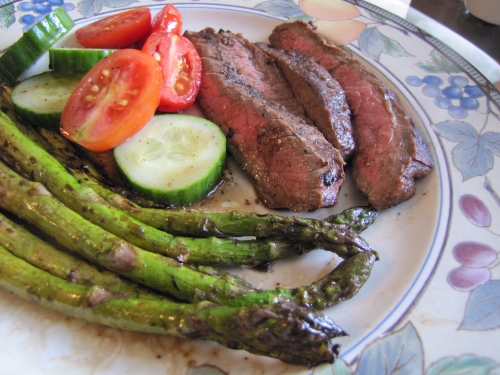 Image: Courtesy of Jodee Weiland
Grilled flank steak is always good when done right. We like to marinade our flank steak before grilling it. We've used a number of different marinades and like everyone else, we have our favorites. But today we decided to try something a little different. I keep seeing recipes with balsamic this or that lately, so I thought, why not? Why not try a balsamic marinade with our flank steak? I'm glad I did, because it turned out great, just like I thought it would.
Read more at Learn from yesterday, live for today...
Trending Now
More Like This
Recent Posts
by Jodee Weiland
Our bloggers tried out Panasonic's HomeTeam App. An online service that connects loved ones across generations and distance. Read more and see how they shared activities and built lasting memories. PLUS get a chance to win a $100.
Read more