Grilled Flank Steak...Perfection with a Balsamic Marinade
We love Grilled Flank Steak with Balsamic Marinade at our house. That and grilled balsamic asparagus with a light side salad is a perfect meal to enjoy any day of the week.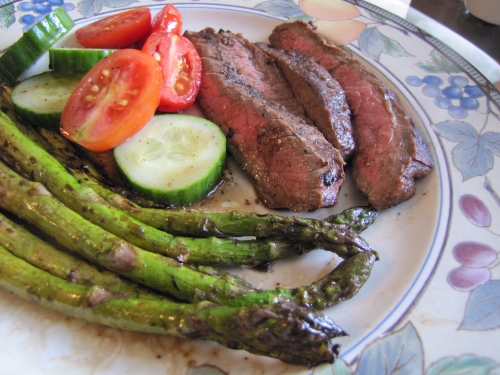 Image: Courtesy of Jodee Weiland
Grilled flank steak is always good when done right. We like to marinade our flank steak before grilling it. We've used a number of different marinades and like everyone else, we have our favorites. But today we decided to try something a little different. I keep seeing recipes with balsamic this or that lately, so I thought, why not? Why not try a balsamic marinade with our flank steak? I'm glad I did, because it turned out great, just like I thought it would.
Read more at Learn from yesterday, live for today...
Trending Now
More Like This
Recent Posts
by Jodee Weiland
Jockey teams up with bloggers for a summer #SavedBySkimmies blog post series! So what are Skimmies? Check out these posts and see what our bloggers thought of Jockey Skimmies, plus get a chance to win a $100 Jockey gift card.
Read more
Louisiana Seafood Reviews & Giveaway
With a little help from Louisiana Seafood, bloggers share their favorite Louisiana Seafood recipes. Read their posts and enter for a chance to win $100!