Live Chat this morning with Helen Epstein
Will you be attending the online event at 11 am EST with Helen Epstein? Epstein is author of five books, a literary journalist, and a writing teacher.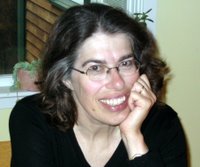 If you can't attend, please post a question or a comment that you'd like Kim to share with Ms Epstein.
~~Denise
Comments
Help protect your family from the transmission of harmful bacteria and viruses! Use Lysol's Full Bathroom Range to remove soap scum, lime scale, and everyday dirt and grime to leave your bathroom smelling clean and fresh.
Read more
Whole grain oats, flax and pumpkin seeds mixed right into delicious Greek yogurt with fruit. Plus it is high-protein (12 grams of protein)! Get your Yoplait Plenti yogurt for snack!
Read more
Recent Comments
on BlogHer