Live Chat this morning with Helen Epstein
Will you be attending the online event at 11 am EST with Helen Epstein? Epstein is author of five books, a literary journalist, and a writing teacher.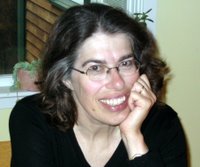 If you can't attend, please post a question or a comment that you'd like Kim to share with Ms Epstein.
~~Denise
Comments
Save time, money and space with the FoodSaver® Vacuum Sealing System! AND it keeps food fresh up to 5x longer! Read our bloggers' experiences with the FoodSaver® System and see why you should get one for your home. Plus get a chance to win $100 Visa gift card!
Read more
Interac is empowering us to make that change! We asked our bloggers to participate in the Interac 21 Day Credit-Free Challenge by setting aside their credit cards for 21 days. How are they doing? Check out their blog posts to follow along in their journey.
Read more
Recent Comments
on BlogHer