Handmade Valentine's Day Card
Its time to get ready for Valentines Day and here is one of the first cards I've created for this year.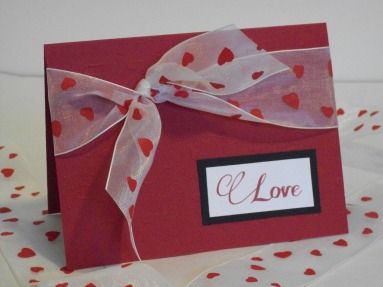 I think the textured paper and ribbon give it an elegant look and I can't wait to get it in the mail.
Trending Now
More Like This
Recent Posts
by maria.bonacci72
Sparkling ICE is a bold flavored sparkling water that truly delivers on taste and contains just the right amount of fizz. Read our bloggers' posts and get more details on how you can enter the Flavor Face Off plus find out more about the delicious flavors that Sparkling ICE has to offer.
Read more
Recent Comments
on Crafts