Hard to Believe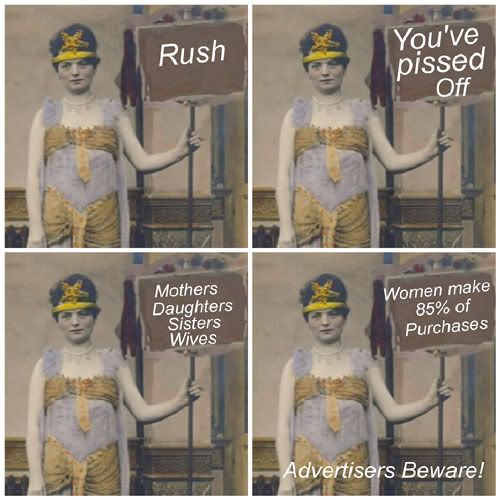 30 years ago we were fighting for our rights. Now we are fighting for the same rights for our daughters. Hard to believe.
Please feel free to use my image to tell Rush Limbaugh's advertisers and stations that they are messing with the wrong people!
Cynthia
http://www.cynthiasblog.com
http://www.hulahooppress.com
http://coffeeonthepatio.com
Comments
More Like This
Recent Posts
by PhotogCynthia
Our bloggers have come up with some ways to celebrate this season! Here you will find tips on how to make these summertime activities unforgettable sponsored by Aquafresh. Aquafresh provides Sugar Acid Protection -- active defense for teeth against sugar by both repairing teeth from the consequences of sugar acid attacks and protecting them for the future. Read our bloggers' reviews and get a chance to win $100!
Read more