Hard to Believe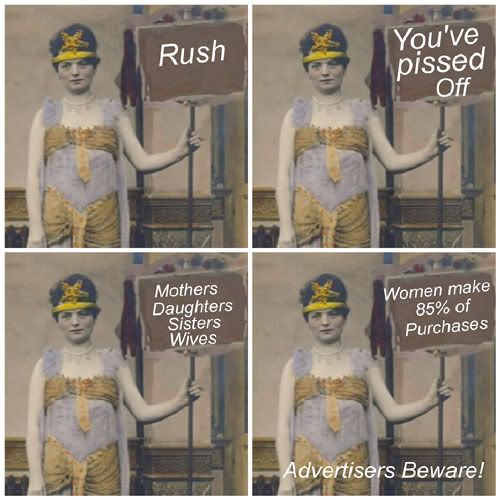 30 years ago we were fighting for our rights. Now we are fighting for the same rights for our daughters. Hard to believe.
Please feel free to use my image to tell Rush Limbaugh's advertisers and stations that they are messing with the wrong people!
Cynthia
http://www.cynthiasblog.com
http://www.hulahooppress.com
http://coffeeonthepatio.com
More Like This
Recent Posts
by PhotogCynthia
Our bloggers tried out Panasonic's HomeTeam App. An online service that connects loved ones across generations and distance. Read more and see how they shared activities and built lasting memories. PLUS get a chance to win a $100.
Read more
Recent Comments
on Feminism