Healthy Sweet Tooth: What Can I Use Instead Of Sugar?
It sounds good in theory but the agonizing reality of transitioning to a healthy lifestyle eventually smacks us in the face. Frantic, we conduct our own research, hoping to uncover that hidden gem that will make the process easy. We go scouring the earth for that diamond in the rough- you know, that one study or tip that would prove we can be healthy without sacrificing our sweet treats.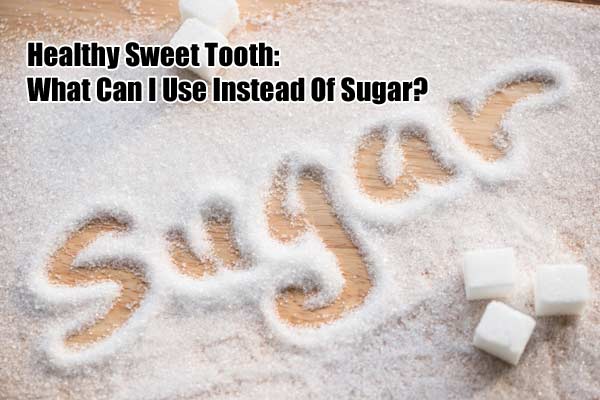 As of now, no such breakthrough exists. I am, what you can call, a recovering sweet addict. If it's sugary and flavorful, you'd find my name all over it. Any time, any day- I didn't discriminate. Until that day...the day I made the decision to stop ignoring all the things I knew were wrong. The day I made the choice to adapt a healthier lifestyle.
All of my favorite foods were out of the question and I was going through withdrawals. One day, I discovered a host of natural sweeteners. They taste just as good as, if not better than, processed sugar, but they're straight from nature. Below is a list of treats from the Earth that will make the pickiest dessert connoisseur jump for joy. Of course, sugar is sugar and all of these options may not be considered "the most healthy", but in my opinion they are far better than processed white sugar or corn syrup.
Agave Nectar
Of everything on this list, Agave offers some of the best versatility. Initially, I was intimidated by it. For no other reason than I never heard of it before. (Except in tequila, but that's neither here nor there!) After doing some more research on the hazards of high fructose corn syrup, I decided to try Agave Amber. The first selling point was that it's organic. It's healthy enough for diabetics, and blends well with plenty of recipes. Lastly, it's delicious. The rich maple flavor tastes amazing served over pancakes and waffles. It's even great for baking. Switch Agave for conventional sugar in your baked beans, peach cobbler, candied yams and sweet potato pie recipes. At one point, I went Agave crazy. I even made a (delicious) batch of sweetened cornbread with it.
Raw agave has a more neutral taste. Without the maple flavor, you can add this style of agave to virtually anything. I like to use it to sweeten my fresh fruit and herb water. But you can literally use it on whatever you want.
Honey
Raw honey has been used as a natural sweetener for centuries. Unlike processed sugar, honey is full of vitamins and nutrients. It's rich in antioxidants and is low glycemic, making honey a tasty natural sweetener for weight management or just a healthy transition. A spoonful of honey can remedy coughs and sore throats, cleanse the skin, and combat insomnia.
Honey can be purchased in different forms including regular, raw, Grade A, Grade B...you can even find cactus honey powder. Processed honey has been stripped of the vital nutrients that made raw honey appealing to past our ancestors. Some forms of honey are better for preparing meals, others are great as condiments. Purchasing locally grown honey stimulates the economy within your immediate community. You'll be patronizing small businesses before making your way home with some of the freshest honey you've ever tasted.
Stevia
Derived from the stevia rebaudiana shrub found in the heart of South Africa, Stevia is quickly replacing artificial sweeteners such as Sweet N Low and Equate. In its crystallized form, the plant extract is 300x sweeter than processed sugar so, whenever you're using it, remember less is more. Powdered Stevia is the healthiest form available but it may be more difficult to get your hands on.
If health concerns are your primary focus, you should consult with your primary physician to determine whether it's a good idea for you to substitute the sugar in your diet with Stevia. Together, you and your doctor can develop a healthy action plan.
Fruit
Here's one not many people know about. The natural sugars in fruit can be more than enough to satisfy your sweet tooth. Try using a cup of applesauce in your favorite recipes. Add it to pancakes, muffins, or cookies for a moist (and naturally sweet) treat.
Bananas are another fruit that'll make you forget about processed sugar. Puree a ripe blend and mix it with a baking recipe for natural sweetener. You can also mix in fruit and other tasty ingredients then place it in the freezer for banana popsicles or ice cream.
Comments
More Like This
Recent Posts
by Ajima Jackson
Help protect your family from the transmission of harmful bacteria and viruses! Use Lysol's Full Bathroom Range to remove soap scum, lime scale, and everyday dirt and grime to leave your bathroom smelling clean and fresh.
Read more
Most Popular
on Diet & Fitness
Recent Comments
on Diet & Fitness