The Best Homemade Beauty Products for Less
BlogHer Original Post
Sugar Scrub
At first I wasn't going to do any kind of scrubs or bath salts/bombs, because they're very common. But my feet need the TLC, especially going into the winter. I try to sit down once or twice a week and scrub them with a good scrub and a pumice stone to keep them soft and crack-free during the winter. And this sugar scrub is so good, you could eat it, literally!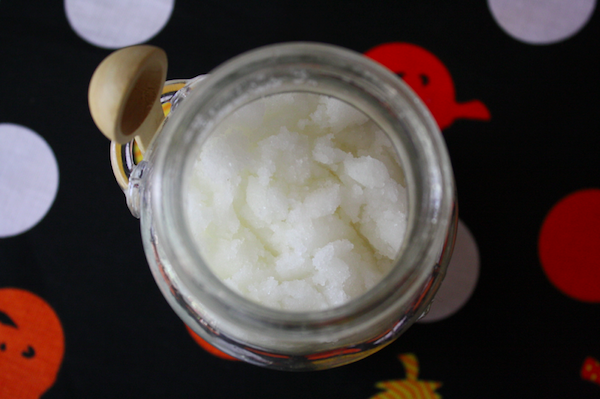 To make my sugar scrub I used:
1 c. of regular granulated white sugar
1/2 c. coconut oil
This takes 30 seconds to whip together. You just stir the coconut oil and sugar to incorporate. If you want to add a few drops of essential oils, you can, but I preferred the coconut smell so I didn't add anything.
Cost breakdown:
Sugar - $.50
Coconut oil - $2.48 ------ $2.98
The oil didn't really change the amount of sugar, just made it wet, so it's about 8 ounces. Mine - $.37 per ounce. Others - $2.06 per ounce
Lotion Bars
I really enjoy lotion bars because of their versatility. I prefer to keep one in the bathroom and right after a shower, while my skin is still full of moisture, I slather it on and let the oils really soak in. You're left with incredibly soft and silky skin that's not greasy or slimy feeling.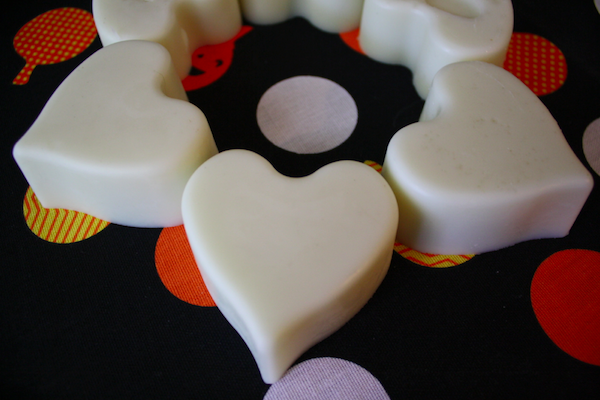 To make my lotion bars I used:
1 c. beeswax
1 c. shea butter
1 c. coconut oil
Again I made a double boiler on my stove and threw all the ingredients in together. The beeswax takes the longest to melt but with stirring frequently, it wasn't too long. Once all the ingredients were liquified and mixed together, I poured them into molds. I bought a soap mold, but apparently I needed to grease it first because my bars got stuck inside. I had to warm it up a little to get them out and they warped!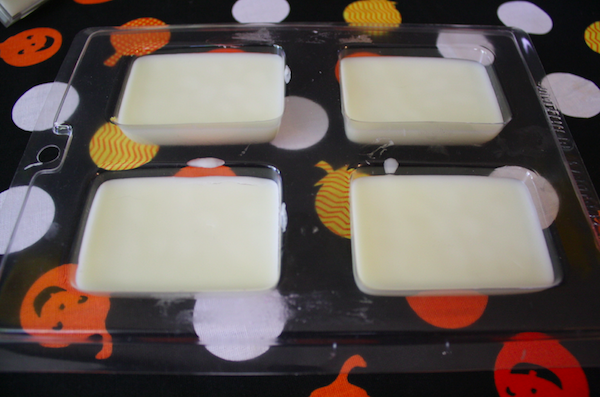 The rest went into a silicone cupcake mold I have and they came out perfectly.
Cost breakdown:
Shea butter - $13.44
Coconut oil - $4.96
Beeswax - $4.50 ------ $22.90 for ten 2 ounce bars
The best lotion bars cost an arm and a leg! Mine - $1.15 per ounce. Others - $5.13 per ounce
Since converting to a more natural beauty regimen, The Hubs and I have been experimenting with alternative uses for coconut oil. He's always loved to cook and eat with it. and I've really been swayed by its moisturizing and protective abilities.
Did you know you can use unrefined coconut oil for:
Cooking
Sun screen
Moisturizer for your whole body
Protecting baby bottoms that have rashes
Defrizzing curly hair
WD-40 substitute
Check out this list of 52 uses for Coconut Oil. At the bottom of the page is a link to 70 more uses, so check them out, too! We can't sing its praises enough.
These recipes are just as amazing as the store-bought versions without all the nasty, unnecessary chemical additives. So break out your natural ingredients and start making your own beauty products today!
~Melissa
Trending Now
More Like This
Recent Posts
by sewlikemymom
BlogHer and Chinet® asked our bloggers to plan a fun event with friends and family, usingChinet® Cut Crystal® products for inspiration. Check out their blog posts for their best elevated entertainment tips and ideas.
Read more