Homemade Cinnamon Vanilla Candied Nuts
If you are still looking for a homemade gift to make for your holiday gift giving here is a recipe that is sweet and tasty. Homemade Candied Nuts are so expensive if you buy them. They come at a gourmet price but are so easy to make.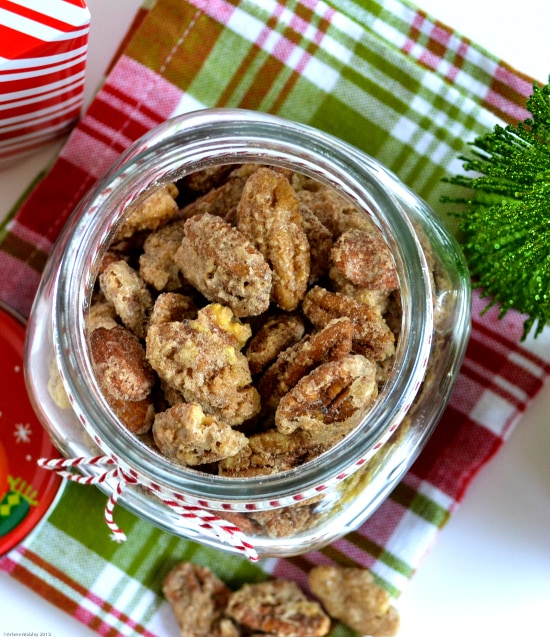 Image Credit: Arlene Mobley @FlourOnMyFace.com
Candied nuts make a perfect gift in a jar. Can be given to those special people in your life that love getting homemade gifts from the kitchen.
Head over to Flour On My Face for the full Cinnamon Vanilla Candied Nut recipe with step by step instructions.
Recent Posts
by FlourOnMyFace