Hot Dog Buns & Rolls - Low Carb Keto Breads for You!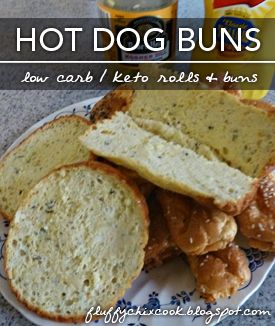 Low carb, gluten free hot dog buns and rolls of any shape you can imagine are possible in less time than it takes to order take-out from your favorite hot dog stand. These hearty buns hold up to wet ingredients like chili and sauerkraut. So if you think eating a Texas Chili Cheese Dog with a fork is sacrilege, but still want buns of steel; weep no more, because you can now pick up your Chili Cheese Dog with your hands--the way God intended.
Comments
More Like This
Recent Posts
by Fluffy Chix Cook
The LG Top-Load Washer has the largest capacity in top load washers in its class while the EasyLoad™ Dryer allows users to easily transfer clothes through the top to minimize bending and dropping clothes on the floor making it easier than ever to drop in and unload laundry! Read more and see how you can simplify the household chores.
Read more
FoodSaver® Reviews & Giveaways
Save time, money and space with the FoodSaver® Vacuum Sealing System! Air is the enemy of freshness and FoodSaver® vacuum sealers remove and lock out air and moisture. It keeps food fresh up to 5x longer! Read our bloggers' posts and know more about FoodSaver® plus get a chance to win $100!