Hot Dog Buns & Rolls - Low Carb Keto Breads for You!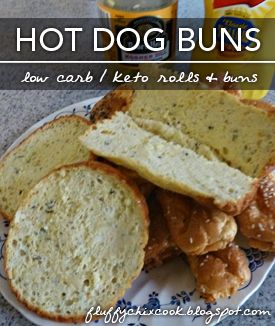 Low carb, gluten free hot dog buns and rolls of any shape you can imagine are possible in less time than it takes to order take-out from your favorite hot dog stand. These hearty buns hold up to wet ingredients like chili and sauerkraut. So if you think eating a Texas Chili Cheese Dog with a fork is sacrilege, but still want buns of steel; weep no more, because you can now pick up your Chili Cheese Dog with your hands--the way God intended.
Recent Posts
by Fluffy Chix Cook
Mary Kay® is the Official Beauty Sponsor of the 50th Annual Academy of Country Music® Awards, which air on Sunday, April 19, 2015, at 8/7c on CBS. To celebrate, celebrity makeup artist, Moani Lee created three stunning country music-inspired looks that our bloggers had a wonderful time recreating. Read our bloggers' posts and get a chance to win a Mary Kay gift pack!
Read more
Mornings with Jimmy Dean
Busy Moms start their day right with Jimmy Dean breakfast sandwiches for their families. Read our bloggers' reviews and get a chance to win $100!