How to Become a Celebrity Hairstylist/Makeup Artist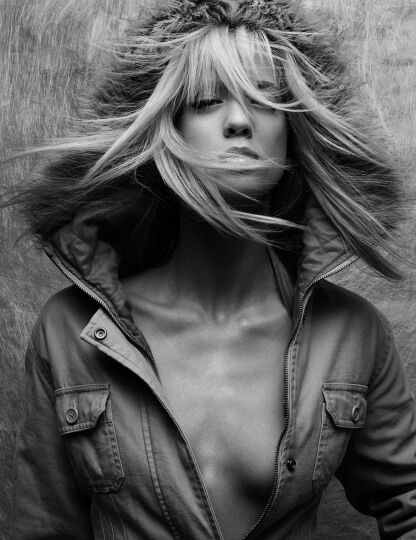 Image courtesy of Bode Helm Photography
Pursuing the career as a makeup artist or hairstylist nets you with opportunities to pursue different avenues. There are many different areas that someone can take part in as a makeup artist or hairstylist, and master to their heart's content. As a hairstylist, you can operate your own business servicing clients behind the chair or on stage at hair shows. Makeup artists can service clients preparing for a major event or a photo shoot. Both professions help women and men look professional, presentable, beautiful, handsome, sexy, or glamorous. They play a major role in several industries, from fashion, modeling, health and fitness, and entertainment (TV/Film/Sports).
That boils down to the great question, what does it take to get into the entertainment industry and serve the famous celebrities, music artist, movie stars or sports athletes we can only dream of coming in contact with? How is it possible to become a celebrity hairstylist/makeup artist? For some they may see it as their dream job from the get go while still in beauty college, while others it breeds in their minds while in the process of gaining experience and expanding their portfolio. Whatever the case maybe, just the thought of being in that atmosphere with famous people doing what you love is something that seems like a dream career one can only hope to come true. There are celebrity hairstylists and make up artists that are enjoying the fruits of their labor.
However, as challenging as it may seem to gain the opportunity for that door to open for you, there's also another factor to keep in mind. As a hairstylist or makeup artist you're continuously networking, servicing clients, and developing your portfolio to one day achieve your dreams in servicing celebrities and stars. However, once you are locked in, there's an emotional and psychological aspect that some may not even be aware of. Are you flexible with your time? Can you apply your services to your clients around the clock in the midst of pressure? Are you ready to deal with the many different personalities that the TV/Film industry has in store?
For Laura Schakosky, a celebrity hairstylist/makeup artist, those questions were easy for her to answer. From the beginning, Laura knew she wanted to be where the action was. She wanted to be one of the few in her profession to service celebrities and famous stars. For her, it was just the matter of how to get there. She knew the result would be very fulfilling. At the same time however, sacrifices would have to be made down the road. As great as it maybe to service individuals of the Drew Carey Show, Entertainment Weekly, or Nickelodeon to make them look presentable in front of the camera, it's also important to look at the big picture of entering into those industries.
Sheldon Alexander, Marketing Director and writer for Heavenly Essence, decided to find out from Laura herself how to become a celebrity hairstylist or makeup artist, and what to be prepared for once you've walked through that door of opportunity.
Sheldon Alexander: What got you into the profession of doing hair/makeup?
Laura Schakosky: I started in Dallas and first looked into working in the music industry. At the time I worked with photographers, while conducting some training. I tested my services for free, and worked with commercials, and some music photographers that I met. I did a lot of free jobs to build my experience and my portfolio. One of my goals was being a part of MTV. I wanted to know how to get into MTV, so I researched multiple producers of MTV, and sent my resume to 200 people. I would call producers, and would tell them, I wanted to work with you, and in return would like to include the client's name in my resume.
As I was building my portfolio, one of my friends introduced me to Jonathan Lawton. When Jonathan began to work on writing the screenplay for a movie called Pretty Woman, I contacted him to let him know that I wanted to work with him. I was trying to move from my hometown to LA, where many celebrities were located. At the time, he would speak for the screen writers guild, and being that his speaking engagements would be video taped, he needed to look presentable. I did his make up. At the same time, I called and sent resumes to thousands of places to book more make up jobs. For me, being focused was a primary concern.
Comments
More Like This
Recent Posts
by HeavenlyEssence
Save time, money and space with the FoodSaver® Vacuum Sealing System! AND it keeps food fresh up to 5x longer! Read our bloggers' experiences with the FoodSaver® System and see why you should get one for your home. Plus get a chance to win $100 Visa gift card!
Read more