How do you Track your Blog Stats?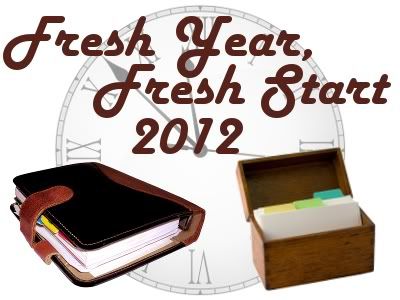 Do you have goals for your blog? What are they? Regardless of your actual goals, it's important to keep track of your progress! Plus, depending on your bloggy income, you may need to keep track for tax purposes.
Now, if you're really raking in the dough, you should probably invest in QuickBooks or another small business software. My tips are for the blogger who makes a little extra Starbucks money.
I don't have a fancy setup, I just use an Excel spreadsheet.
I have one tab for money. I have a column set up for money that I spend – hosting, domain names, conferences, business cards, all that jazz. I record the date, vendor, amount, and a description for each expense. Then I have a second column for – you guessed it – income. Cash money. This column has the same kind of setup – date, company, amount, description. But wait, there's more! I have a third column for other types of income, like gift cards or review products. I do the recording in pretty much the same way – date, company, value, description.
Next, there's a tab for stats tracking. Every month I record some basic stats – pretty much the same ones that Google Analytics features on the main page. Visits, unique visitors, page views, pages per visit, average time on site, bounce rate, new visitors, percentage of referral traffic, and my top referrers and the number of referrals. Now, you may be asking why I don't just look back in Google Analytics. Well, that's a good question. Personally, I like having it in the table format in Excel – that's just how I read things best. Plus, it makes it a lot easier to see growth over time and comparison by having it all on one page and not having to click back and forth. But that's just me, and I can be super anal retentive.
By far, the most important thing is to record your income and expenses – even if it's just on a sheet of paper somewhere! If you want to grow your blog, you have to know where you're starting and where you're going. Plus, recording it all makes it easier to weigh some choices. Do you splurge on an extra expense, like a new design? Is one revenue stream that's a big hassle really worth it for you to keep doing? When you have your income and expenses neatly laid out, it makes it easier to see the whole picture so you can make smarter decisions about your blog.
Now go forth and record! January is the perfect time to start keeping records!
When she's not playing with her dog or tweeting at Anne_Hogan, Anne writes at Lady Anne.
Related Posts
More Like This
Domino and C&H Pourable Brown Sugar and Quick Dissolve Superfine Sugar now come in all new, easy to use dispensers with re-closeable flip-top lids. Our bloggers tried out these great new products. Read more PLUS get a chance to win a $100.
Read more
Most Popular
on Work/Life
The Ultimate Litter Experience