How to get that perfect picure of food you made.
Getting that perfect picture of that bake good you just mastered is a tricky thing to master. From lighting to wanting to make sure you highlight all the amazing details you added it is a skill that takes practice and research to master. I have personally played with everything from different types of lights, to using natural lighting; I have built back drops that I could use different color backs with. For many that are building a portfolio or website, paying a pro to do is seems to be the best option. But with the right light and hardware you can get a perfect picture.
As far has hardware goes I simply use my iPhone 4S for all pictures, we have a very nice Nikon but the newest iPhone seems to take better pictures, plus I can play around with them on instagram, but I will come back to that later. The biggest thing you should take into consideration is what you do and do not want in the picture. For example the Fish cake I posted up top, you can see cabinets, and a foot, obviously not professional. When you are taking your own pics, try to take them in a well light corner were nothing else shows up. I built a box with 2 sides gone; I can then drape different color fabrics to highlight my cakes and cupcakes.
By looking at my photos it should be clear I am no pro, but in order to save money it is something I have taken on. I recently opened my own bakery and with all the cost that includes this was an easy way for use to save some money. A few programs that can help take your pictures to the next level are photoshop and instagram. With instagram you can add tint black and white, and really make colors pop. With photoshop you can crop out unwanted things in the background, or you can crop pictures so they highlighted certain parts of what you baked.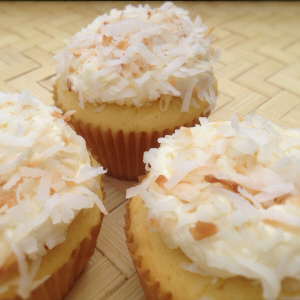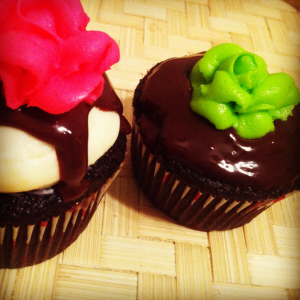 Erica Allsion
ADD A COMMENT
Recent Posts
by luckydevilcakery
Most Popular
Simply Beverages™ use never-from-concentrate juices in all of their beverages. And they never add any preservatives, colors or artificial flavors. Read our bloggers' posts and find fun beverage recipes you can serve this summer! Plus get a chance to win $100.
Read more
Latest comments
Excedrin® Migraine relieves sensitivity to light, sensitivity to sound, nausea and relieves pain in just 30 minutes. Read our bloggers' posts as they talk about their experiences with migraine and how they cope with it. Plus get a chance to win $100!
Read more