How Parents and Teachers Should Teach Children About Slavery
BlogHer Original Post
[Editor's Note: Is the history of slavery in America something that can be taught in elementary schools? I wish there were a simple answer for that. In two separate incidents during the past month -- in Georgia and New York -- public school teachers have been in the news for assigning math problems which flippantly mentioned slaves, asking children to do arithmetic involving beatings, whippings, and deaths. And the most ironic part? February is Black History Month.
It's important for society to teach the next generation about the history of slavery -- but with the appropriate perspective and setting for meaningful discussion. Professor Kim Pearson has some good advice for how parents and teachers can teach students about this chapter of African American history. --Grace]
April 12, 2011 marked the 150th anniversary of the assault on Fort Sumter in Charleston, South Carolina, launching the United States into four years of bloody civil war. This year's anniversary has occasioned panels, debates, balls and a raft of commemorative activities. However, it has also presented challenges to educators and parents about how to teach children about this crucial but contentious time in ways that are both honest and sensitive. Of all the difficult issues surrounding the Civil War era, helping children understand slavery can be especially daunting.
Last month, residents in one Ohio community had a reminder of how difficult that challenge can be when school administrators in Gahanna, a small town near Columbus, apologized for a teacher who had her students pretend they were part of a slave auction. The fifth-grade social studies students were divided into "masters" and "slaves." Ten-year-old Nikko Burton, one of two black students in the class, told reporters he felt humiliated as other students looked in his mouth and felt his muscles to gauge his health and strength. Burton's mother, Aneka, called the lesson insensitive and racist.
And yet, this incident raises questions about how to talk to children about slavery in a constructive way that still helps them understand its horrors. Dr. Alicia Moore, an associate professor of education at Southwestern University, is uniquely positioned to address that question. In addition to being a teacher-educator, former K-12 teacher and school principal, Moore is co-editor of the Black History Bulletin, a journal published by the Association for the Study of African American Life and History. The Black History Bulletin is intended to serve primarily as a curricular resource for secondary school teachers. One of its most recent issues focused on African Americans and the Civil War.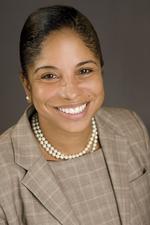 BlogHer: At what age is it appropriate to begin talking to children about painful episodes in history such as slavery? How should parents approach the subject?
Moore: I believe that both parents and teachers can begin talking about "slavery," at least from a conceptual standpoint, as early as prekindergarten -- and, before there is a backlash about what is and is not developmentally and/or age appropriate for young children, let me explain. There are three important points to consider when addressing the practicality of talking about the historical events of this nation with children of any age, especially a topic like slavery that is wrought with controversy regarding how to teach it, or whether it should be taught at all.
The first point to consider is why a topic such as slavery should be considered important for young children. There are several reasons why it is important, but I will only speak to two. One reason involves the work of dismantling the fallout of slavery that manifests itself in mis-education regarding who should and should not be valued in our society. If we consider the work of Dr. Joy DeGruy Leary, whose work explores Post Traumatic Slave Syndrome, we may choose to take to heart her assertion that due to slavery, Americans of all races continue to be exposed to its injuries through a perpetual and systematic "hierarchy" of privilege based upon skin gradation -- a "the lighter the skin color, the better" mentality. With this in mind, I think that it is important that children first be taught that all people should be valued regardless of their differences. Later, it makes sense to discuss ways in which this valuing of all is antithetical to slavery's tenets.
Another reason involves the fact that children should be presented with information that provides them with an understanding of the institution of slavery as it relates to history, both world and US. This information provides an opportunity to begin to understand the enslavement of Africans and their valiant fight for freedom in this country. As well, the history of slavery in this country is useful in helping students to recognize the true significance of events ranging from the Civil War and the Civil Rights Movement, to the election of the first African American president. As my 105-year-old father says, "You can't truly understand where you're going until you know where you've been."
The second point to consider is what should be taught. We must realize that many events in US history are not pretty and there are countless things about slavery that we would all like to forget due to the painful images and emotions evoked while teaching and learning about it. Yet, leaving slavery out of our curriculum altogether is not a viable option. I believe that through omission, an implicit message is being sent that this troublesome portion of our nation's history is not important and that old atrocities should be buried quietly with those who suffered through them. Moreover, omission does not provide our young people the option of using the mistakes of the past to continue to build a brighter future. Besides, these omissions silence the courageous efforts of those who, both black and white, fought against slavery and for human rights.
Comments
More Like This
Recent Posts
by Kim Pearson
Help protect your family from the transmission of harmful bacteria and viruses! Use Lysol's Full Bathroom Range to remove soap scum, lime scale, and everyday dirt and grime to leave your bathroom smelling clean and fresh.
Read more
Most Popular
on Race & Class
Recent Comments
on Race & Class