How 'Style' is a Key Element to High Quality Hairstyles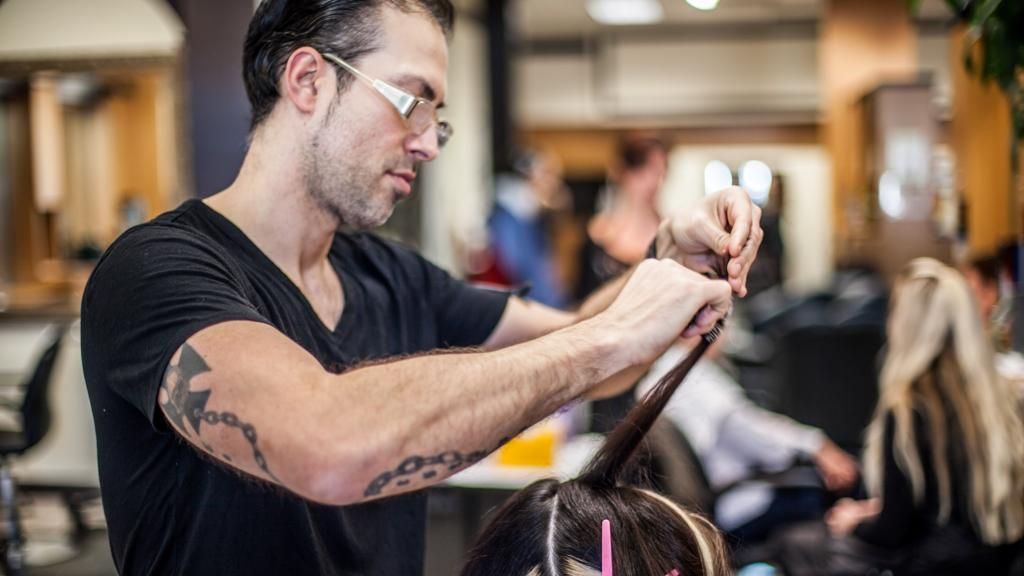 Watching a woman's hair move in the wind is an eye gauging experience, especially when the hairstyle is just right. Hair that compliments the facial features and persona of someone is key. Women love their hair being that it's a part of them. Hair is part of what helps bring out the beauty in someone.
Besides how amazing hair can be, it's also about the sheer amount of potential it really has. One can craft hair into an extraordinary work of art that can formally appeal to many. Hairstylists know this, and they play an important role. They help people to find out who they are as a person while helping them to become confident, beautiful, and sexy inside and out. They can help bring out the ambition and courage in a person, which is why they choose to do it through hair services.
Hairstylists are really capable of changing the lives and personas of their clients in a positive manner. But it also means they themselves must allow their skills and strengths to evolve continuously to then strive to achieve to a high level of greatness seen amongst the eyes of their peers and upcoming talent in the industry. Passion is the driving force that fuels a person's eagerness to find their skills and strengths, and to exploit them for the end result of benefiting the client, and further progressing their career in hairstyling.
There are many skills that a professional behind the hair or educating others on stage can wield, but what should be the most important skill one can possess? For Michael Esse, a National Educator for John Paul Mitchell Systems, the one skill/strength he believes is the backbone of what brings out the quality of services from the hairstylist is "Style." That is what he believes brings out the creativity and artistic abilities of a person to develop and form hair into something truly magnificent.
What makes 'Style' such an important skill? We talk with Michael to hear from him what makes it an element every stylist should have and implement.
Sheldon Alexander: Define what "Style" is and its importance for a hairstylist.
Michael Esse: When I look at style, I think of something like unique, the anticipation of the movement of hair. It's dynamic to work with hair because it has the ability to create a shape, to give form and structure. It's great to give hair something that makes it look very amazing to, for example, compliment a model, and the wardrobe that the model is wearing. It depends on the photo shoot, like a photographic competition. When you think about haircutting, coloring, and moving hair to the person's liking, it all comes down to style. It's about making the hair really come to life. If you do a haircut or a color, for example, you cannot find the true potential or polish of the hair without styling it.
SA: What have you done to craft your own unique style?
ME: I'm a bit of a rebel when it comes to doing hair. There are times that you really need to set yourself apart. The thing is, what do you want people to say about you? A certain style I want that can define me. It's about taking a look at the shape to see what you can do with hair, like putting pieces of hair in, taking pieces of hair out, and creating the end result.
SA: What challenges did you have along the way of developing your style?
ME: I think the challenges that I had in developing my own style was doing things at my own terms. It's more about doing things from within. Sometimes self-doubt comes in where you do not believe in your confidence or your craft. You must believe in your potential and not doubt your capabilities. For me it was more about dealing with the inside forces than the outside forces. We cannot let ourselves become our own worst critic, which I gained revelation of early on. You've got to look forward ten years on in, which means looking into fashion, magazines, and events. You have to sit down and look into your skill, and work on developing those skills.
SA: How does this particular skill show in the quality of your work?
ME: It sets apart everything that I do. It does really bring clients in to a whole new level. Every one of my guests and colleagues are really intrigued by the quality of work that I have. They see the passion and drive that I have in the transcendence when styling, shaping, and forming the structure of hair.
Related Posts
More Like This
Recent Posts
by HeavenlyEssence
Mom has a lot to check off her list this Summer, and Kellogg's cereal can help her get it done. How will you make the most of your Summer? Check out our blog posts as we share with you inspirational ideas for celebrating the moments of magic that will happen during this activity-filled time of year! PLUS enter for a chance to win as $100 Walmart gift card!
Read more