However: I'm Going to BlogHer '12
It's Friday! And it's the first official day of Summer Break 2012.
This morning I drove from Bexley to Dublin and back to Bexley (Ohio, not Europe) carting the kids from a sleepover to their dads for some swim-time in his fabulous pool.
As I traveled the outerbelt of Columbus, I was thinking, "I hope I don't spend my entire summer driving I-270."
Then I remembered. I won't. At some point--in August to be exact--I'll be in New York City for
BlogHer '12.
I am finding words to describe how it is I became able to attend
BlogHer '12
difficult to attain. The "feeling" side of my brain wants to tell you one thing and my "thinking" side wants to tell you another. Typically I can get them to converge in a space that triggers my fingers to type, but today, that's not the case.
I'm not one to ask for help. I should be. Everyone should be. In fact, I often tell my girls, "If you need help, ask."
After this experience, I'm sure I will be a pro at acquiring help.
Why?
Fear is fading. Fast.
Oh yes,
Sperk*
is the
Fearless examination of life with two adolescent daughters
and I have been fully committed to truth in this space. Bringing it honestly requires confident clicks of the tab labeled "publish" and, thanks to your supportive comments, your rally of empathetic cheers, I am used to braving that task.
However, in life without a computer screen . . . let's just say my confidence level doesn't quite mirror what you read.
Soon, however, I will have no choice but to be fearless in person.
I did not say "Yes" right away because although I was thrilled, I was also confused and afraid.
I came up with excuses to say, "No," and I had some good ones—accommodations in New York City are expensive and traveling to New York City is expensive.
Then I received an email from a blogger who lives close to New York City. She offered me her couch.
The one last excuse, the cost of travel, became irrelevant because I do own a car.
No reason to say "No."
But I still wanted to.
Then I engaged in a fearless self-examination of the inexplicable fear driving me to shy away from these kind, self-less offers. I was lead back to
PTSD
:
For them, the excitement of success feels uncomfortably close to the feeling of arousal they experienced when subjected to a traumatic event or multiple events . . . People who have experienced trauma may associate the excitement of success with the same physiological reactions as trauma . . . And many of us-especially if we've been subject to verbal abuse-have been told we were losers our whole lives, in one way or another. We have internalized that feedback and feel that we don't deserve success. (Susanne Babbel, Ph.D., M.F.T.)
I said "Yes," to both offers.
I won't let it have me.
It's had me too long.
I'm still afraid. I'm still confused.
I'm willing to be true to
Sperk's
tagline and be fearless. In person. For real.
I accept with gratitude for you both and for my readers. I accept with gratitude in honor of my truth.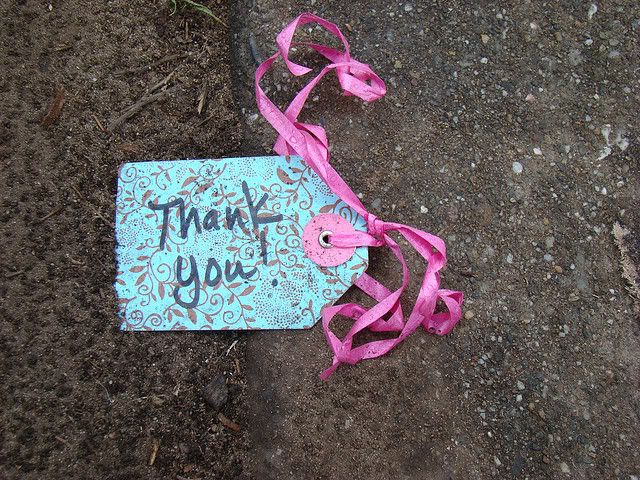 Kimberly S. at Sperk*
Recent Posts
by Kimberly S.