The Hunger Games Nail Polish Line: China Glaze Colours From The Capitol!
Featured Member Post
The Hunger Games Trilogy ranks up there with notorious addictions like chocolate, french fries, and shoes. If you're not familiar with these books and are planning on reading them, believe me when I tell you to buy the complete set. They're the can't-put-down kind that will leave you pulling your hair out if you don't have the next book handy! (Trust. Me.)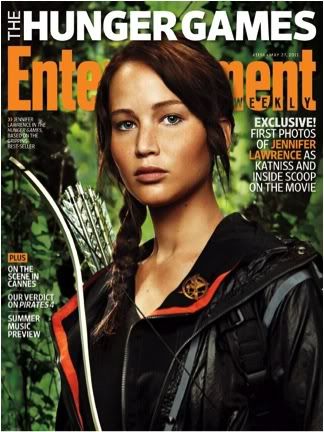 Naturally, these seriously addictive reads have inspired box-office movies (the first to premiere in March) and will undoubtedly spark a bevy of story-inspired beauty products. China Glaze is the first to kick things off with their 12-color collection. The inspiration? The book's main setting: Panem. And so you can properly don these gorgeous nail shades with full-on Hunger Games attitude, here's a super short synopsis: The nation's Capitol, Panem, forces each of its twelve districts teenagers to compete in the Hunger Games. The teenagers (called Tributes) must fight one another until only one remains (two parts twisted, one part survival of the fittest). One of the stories main characters (and Tributes), Katniss, will definitely suck you into these stories with her rough exterior/soft interior nature. (Warning: skip your usual manicures while reading these books, as they are total nail-biters.)
There. Now you're versed in The Hunger Games. To match Panem's lavish, over-the-top culture, China Glaze has created shades that offer bold, rich colors with names to match like Electrify, Luxe And Lush, and Riveting. These stunning polishes will be available March 1st and will inevitably be a sensation with both Hunger fanatics and beauty enthusiasts. I wonder what color Katniss would pick? My money is on the Smoke And Ashes color…
For more articles like this one go to www.CrowsfeetCupcakesAndCellulite.com
Comments
More Like This
Recent Posts
by BeautyBlogger
Our bloggers use the new ARM & HAMMER™ Truly Radiant™ Collection for a radiant smile. Read their posts where they share a few of their real-life experiences and advice on how to feel radiant day-in and day-out. Plus get a chance to win a $100!
Read more
Truly Radiant Reviews & Giveaway
With a little help from Truly Radiant, bloggers share advice on how to feel radiant day-in and day out. Read their posts and enter for a chance to win $100!