I am not a gluten-free vegan
I am not a gluten-free vegan. Though, dear readers, that's not really a surprise, is it? I haven't met a piece of seitan (hello, vital wheat gluten) that I didn't love and nearly all of the bread I make is with wheat or other glutenous flours.
I often receive emails from readers who request that I make more gluten-free recipes and / or to indicate when my recipes are gluten-free. The truth of the matter is that any gluten-free recipes on this blog are accidental! When I first started baking bread I complained about how "short" and dense my loaf of Italian Buckwheat Bread came out – and a reader pointed out a I had made a gluten-free bread.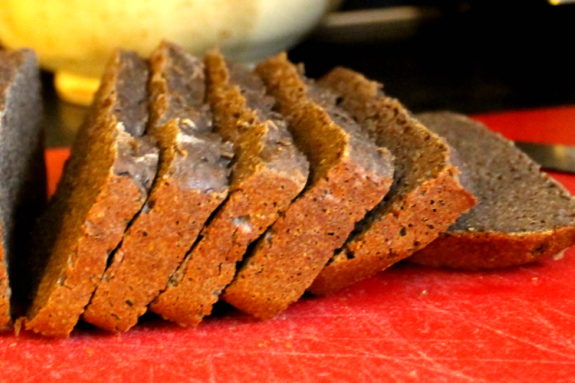 Oops, not on purpose!
In the same why that I explained why so many of my recipes use a rice or pressure cooker, I thought I'd share my thoughts on a gluten-free diet.
Last year I read and reviewed the book Vegan for Life, by Virginia Messina (you know her as Ginny, The Vegan RD) and Jack Norris. Both are registered dietitians. I consider this book my vegan bible. I've learned so much about nutrition and living a healthy, easy, accessible vegan life. With Ginny's permission, I want to share their thoughts on gluten-free diets. [click to continue…]
JL writes the blog JL goes Vegan: Food & Fitness with a side of Kale and is writer/editor of Stop Chasing Skinny.
Recent Posts
by JL Fields
Most Popular
We asked our bloggers to craft some recipes from the different Success® Rice flavors and tell us about it. Check out their ideas and you could win a $100 Visa gift card!
Read more
Lean Pockets have no artificial flavors, a good source of protein & have 100% real cheese. Read our bloggers posts where they will tell you their guilt free experiences with Lean Pockets. Plus get a chance to win $100!
Read more