I Follow My Joy And My Heartbreak Simultaneously ... Rumi's The Guest House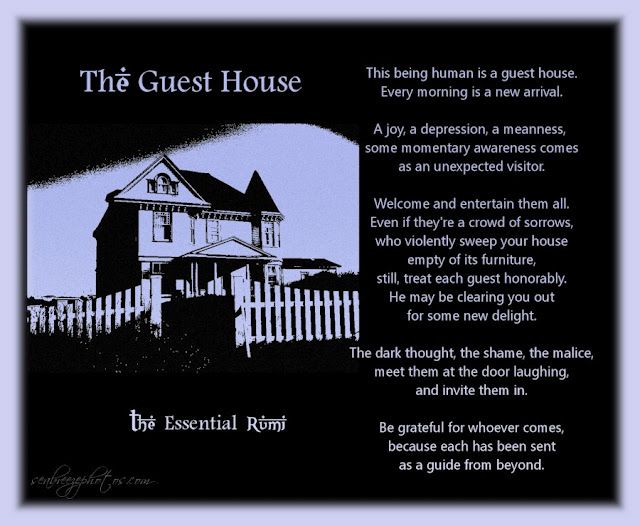 I really enjoy this Rumi poem. It reminds me of the Steve Pavlina quote, "I follow my joy and my heartbreak simultaneously because they're two sides of the same coin." I think it's important to understand and recognize the significance of "welcoming" every emotion we feel, experience the entire realm of feelings. For like the poem intimates, from sadness can come the new light of happiness, from failure new opportunity.
Comments
More Like This
From wipes, to bleach to clean up spray, Clorox covers all your clean, sick-free home needs. See why our bloggers use Clorox products in their home plus get a chance to win $100!
Read more
Most Popular
on Work & Life
Recent Comments
on Work & Life