I Gave Up Shopping Years Ago. You Won't Find Me at the Mall on Black Friday.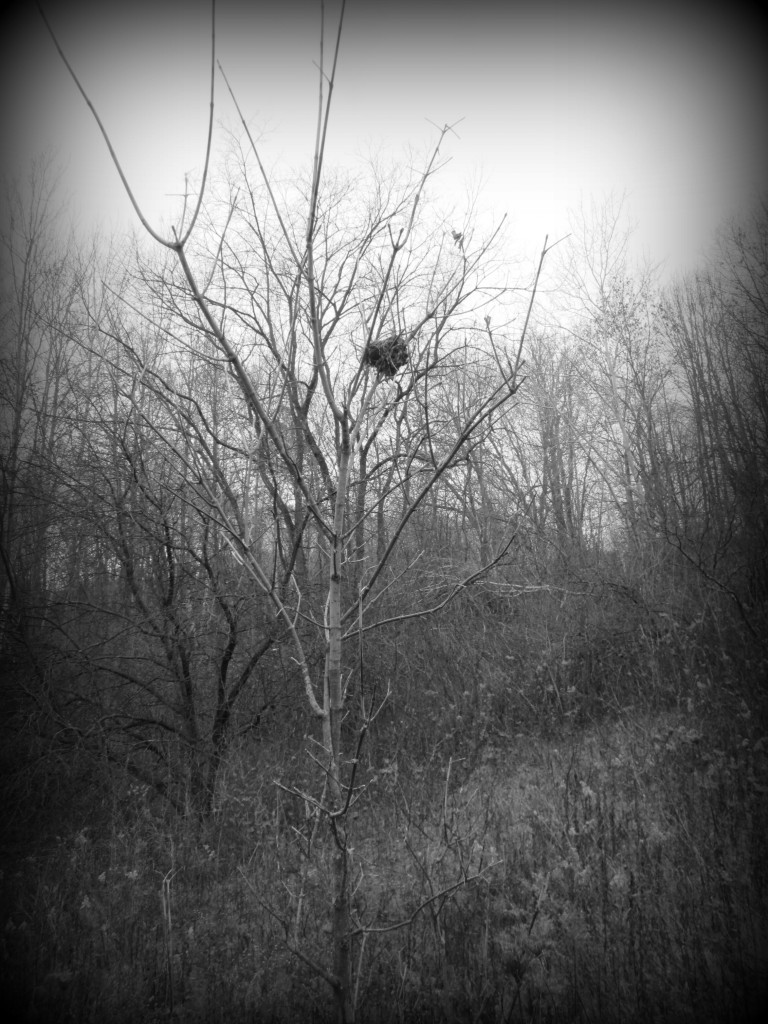 I love this sweet little tree and nest that I walk by in the woods with Kylie
Okay, so I have not given up shopping completely. But I do look at it quite differently than I did years ago. If I'm very honest with myself, shopping filled me up- filled a void. Though it only lasted a short time. Then the wonderful feeling was gone and I'd be left with the guilt of what I bought that I really didn't need.
Part of my wanting to live a simpler life means I really have to give thought to things I buy. My income is not what it was when I worked outside the home because I have chosen a different path. But the pay I get from following my heart has been quite rewarding. It really is quite intriguing to me that as I began following my heart and making different choices, shopping seemed to fade away from what was important to me.
I also worked in retail for twelve years. I worked at Kohl's Department Store and was the visual merchandiser. This meant I was the person decorating and putting all the Christmas trees out in the store in mid October. Believe me, I heard a few choice words from customers now and then. Though it was not my "rule" they be put out so early- it was what headquarters dictated.
I loved my job as visual merchandiser, but the day after Christmas always made me sad. I always had to help at the return desk and the stuff that came back was unbelievable. Bins and bins and bins would be overflowing with all the things people returned. Two days after Christmas I'd have to take down all the holiday decorations. It was depressing to have spent two months gearing up and what seemed like it all ended so abruptly.
The day I left Kohl's I knew the last place I'd want to be was at the mall. I did try it once or twice, but it left me feeling exhausted and empty. So you won't find me at the mall this Friday. Instead I plan on walking my dogs. I'll walk Kylie through the woods past the sweet little tree with the bird nest. I'll walk Joie and watch her fly in her wheels, happy as can be. I'll take down my fall decorations in my house and relish in putting up a few favorite Christmas decorations. I'll cut down two big tree branches to make a fun, different Christmas tree idea I saw in a magazine. I'll give thought to all that I am grateful for. I'll snuggle with Joie on the sofa and peruse my favorite cottage magazines. I'll look forward to playing Yahtzee in the evening with John, and lighting all the candles in our cozy little cottage. Yup, this is what I shall do. It never gets tiring to me, but rather fills me up with pure bliss.
Barbara Techel
Award winning author of Frankie the Walk 'N Roll Dog book series
Comments
More Like This
Recent Posts
by barbaratechel
From wipes, to bleach to clean up spray, Clorox covers all your clean, sick-free home needs. See why our bloggers use Clorox products in their home plus get a chance to win $100!
Read more
Most Popular
on Fashion & Beauty
Suave Professionalsᆴ Reviews & Sweepstakes
With a little help from Suave Professionals®, bloggers show us how to get their go-to radiant night out looks. Read their posts and enter for a chance to win $1,000!
Recent Comments
on Fashion & Beauty