I Went On A Kiss Chronicles Journey
I love personal journeys and people brave enough to share them. And, in KISS CHRONICLES, author Virginia M. Sanders doesn't hold back. Frequently humorous and occasionally raw, her emotions are always real.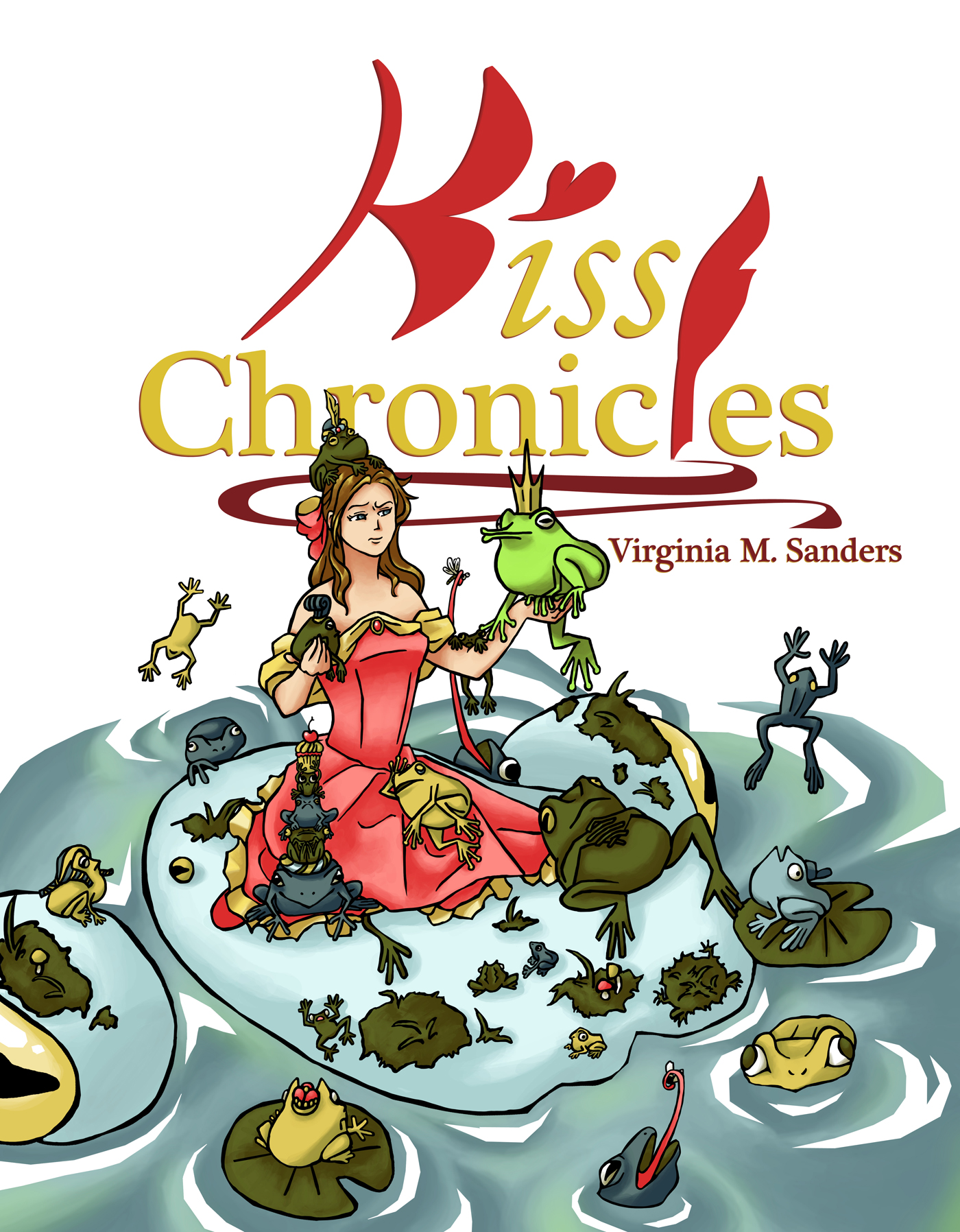 First kisses and cancer are an intriguing combination. Both are prepackaged emotional triggers, but, usually on opposite sides of our emotional spectrums. We associate cancer with fear and sorrow and first kisses with eagerness and love, and yet there can be exquisite moments of joy in cancer and heartbreaking pain in a kiss. The things that bring them both together in this book, as in is life, is courage and heart.
Two characteristic this author has in spades. Though I need to point out she is not the one with cancer and this isn't a romance.
While the opening chapters focus on explaining the authors lack of a "First Kiss," the heart of Kiss Chronicles (IMHO) is the author's journey — actually, several journeys undertaken in the name of a first kiss (or should I say, lack of a first kiss?) and what happens to her along the way.
Virginia shares the journey of her idea — from first imaginings to completion. The journey of her fund raiser — from First Kiss to First Book. The journey of her expectations, her friendships, her ownership, her near romances … And sadly, the journey of cancer in her life through both her brother and her father.
That Virginia was willing to adapt her goals and requirements along the way speaks to her commitment to and resourcefulness in making her fund raiser and the KISS CHRONICLES come to life.
I have to say it was love at first sight for me when it came to the cover illustration. It is humorous and fun and beautiful depicted. In true fairytale style it shows a princess passively sitting on a lily pad considering the frogs vying for her attention (imagine princes in the making) with a dubious eye. But, now that I've read KISS CHRONICLES, it doesn't seem to reflect the image of the book or the author that I've created in my mind.
If I were so bold as to imagine a front cover for the KISS CHRONICLES, it would be a princess clutching her pen and journal, about to step in a coach while seemingly oblivious to the obstacles and adventures on the road ahead. On the back cover, I would show the princess on board the coach with her head out the window and her pen and journal at the ready, as she eagerly considers the obstacles and adventures ahead.
I have a feeling there are more adventures to come for Ms. Sanders and her readers. I can't wait!
***
Read more about the KISS CHRONICLES project and the author's fund-raising efforts for cancer here and here.
Comments
More Like This
Recent Posts
by Linda Anselmi
Michelin wants to remind drivers that whether or not your first (or current!) car is in the best condition, your tires should be. The MICHELIN Premier LTX provides exceptional levels of safety even as tires wear down, making them safe when new and safe when worn*. Even when worn, the MICHELIN Premier LTX still stops shorter on wet roads than leading competitors' new tires. Read our bloggers' posts as they talk about their #FirstCarMoments plus get a chance to win a set of Michelin tires!
Read more