Introducing Mommalicious Mondays
I'm sure with New Year's coming up soon, some of you have given some thought to those New Year's resolutions. And if you're like many other hopeful resolution-makers, fitness resolutions of some sort are likely on that list. I know each and every year, they're on mine.

That being said, I wanted to let you know that I am starting a new blog meme on 1/2/12:

Mommalicious Mondays
Copy and Paste Code

Mommalicious Mondays is a weekly workout challenge meme. Every Monday, I will post a fitness challenge for the week. You sign up via comment, announce on your blog (if you have one), Facebook, Twitter, etc. (with a link to my blog so they can join too!) that you are taking on the challenge and come back on Sunday to post about how you did.

My goal is to inspire and motivate you to take your fitness to the next level.

I hope you'll sign up today as a follower of my blog (see left-hand column of blog) so you can take part in this meme. Tell your readers, family and friends - maybe they'll join you in the challenge!

*You do not need to be a Mom to join the Mommalicious Mondays meme...just be motivated to make some changes in your fitness.

Be sure to come back on January 2nd to sign up for the first challenge!

Enjoy your holiday and see you in the New Year!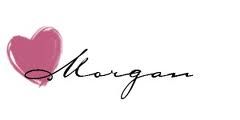 Like
More Like This
Recent Posts
by morgan483
Mom has a lot to check off her list this Summer, and Kellogg's cereal can help her get it done. How will you make the most of your Summer? Check out our blog posts as we share with you inspirational ideas for celebrating the moments of magic that will happen during this activity-filled time of year! PLUS enter for a chance to win as $100 Walmart gift card!
Read more
Most Popular
on Diet & Fitness
Recent Comments
on Diet & Fitness