Italian Braciole…Italian Beef Rolls with Imported Parmesan Reggiano Cheese
My family loves my Italian Braciole recipe! It's a requested favorite at our house whenever family gets together.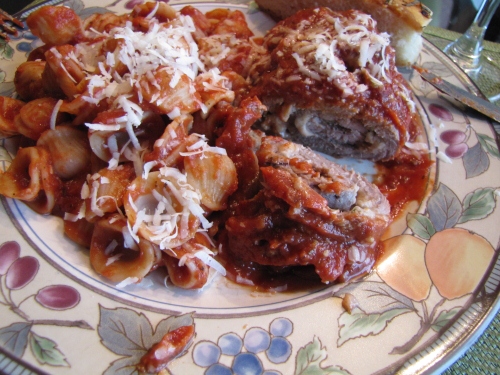 Image: Courtesy of Jodee Weiland
When I was a little girl, I watched my mother make Italian Braciole in our kitchen. She would take the thinly sliced beef, lay it out and then spread a mixture across it made of grated Italian cheese, seasonings, and Italian bread crumbs. She would then roll the beef up with the mixture inside just like a jelly roll. She used toothpicks or sometimes string to hold them together while she cooked them in a wonderful Italian tomato sauce. The smells in the kitchen while they were cooking invited everyone in the house to imagine what a delicious dinner we would all share that evening. And without fail, dinner was absolutely delicious and appreciated by all.
Related Posts
More Like This
Recent Posts
by Jodee Weiland
We asked our bloggers to share their tips for staying confident even when having a cold sore. Check out their posts and learn how you could win a $100!
Read more
Mornings with Jimmy Dean
Busy Moms start their day right with Jimmy Dean breakfast sandwiches for their families. Read our bloggers' reviews and get a chance to win $100!