January 27...For heaven's sake....CLEAN YOUR HOME!!!
Why do I find it so hard to post?
Honestly I could come with a million excuses but no of them really j
ustify the slacking I feel in this area of my life. I am a FAILURE
on this month's challenge. But you know what I learned that in my
life right now....i can't post everyday and I am cool with that. Maybe
I should shoot for once a week and then try to add when I get my
hands fully on the wheel of my life.
Lately I have felt like I am doing nothing but playing catch up. I
have had no time for anything other than cleaning. If I am not
cleaning up someone's empty apartment, I am cleaning up after my
family. Which if you don't know by now consists of a hubby, 13 year
old son, 9 year old daughter, 4 year old staffy/lab mix, 2 year old
rescued pit bull, 5 month old collie mix (all dogs are female too) and
me.
And who do you think does most of the housework......YEP ME!!!.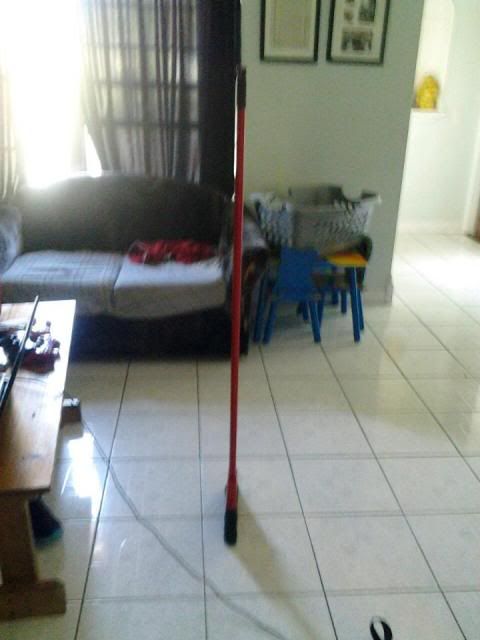 I'm not a witch!!! LOL
Well up until 2 weeks ago I was always home. Now I am home during
the day Saturday thru Monday. Sometimes I get off early.
Sometimes I don't. It all depends on how nasty the empty
apartments are. Sometimes we get lucky and 2 hours tops on one.
Then there are apartments where you just want to walk out of
there all together. We had one that took 2 days to clean. I am not
joking.... The oven alone took nearly all day. I mean who the hell
keeps chocolate in the bathroom....THESE PEOPLE DID....it was stuck
on a shelf in the cabinet!!! I NEVER want to see a place like that
again.
I mean REALLY.....how hard is it to take the time every once in
awhile to deep clean your home. I did most of mine this weekend. I
mean if you tackled 1 room a day for a week you would be set. Or
hell take one weekend and get that shit done!!! PARTY LATER!!!!
When I say deep clean I mean....DEEP CLEAN!!! Hands and knees c
lean!!! Put your back into it clean!!! Bleach that bitch!!!
Deep Clean
Wipe the Baseboards
Clean the windows
Clean the oven
Wipe the walls down
Dust the fans
Clean out the cabinets.... all cabinets
Clean laundry area (if you have one)
Dust Vents
Steam Clean Carpets.....if you can
Now deep cleaning only needs to happen every 3 to 6 months. It
really depends on how well you keep your home on a weekly
basis....Hell even on a daily basis or on how you feel about how clean
your home is.
I mean we all SHOULD know what SHOULD be done on a daily and
weekly basis......Actually I have learned that that statement is not
true for everyone. Some people have NO FREAKING IDEA of what
to do. And since there are some people out there like that. Maybe I
should tell you whats on those lists too.
I mean unless you like living in your own filth....Then go head with
your nasty self....keep it dirty all day everyday......do what makes you
happy.....Just please don't invite me over for dinner. I wont eat or
pee in your home. Honestly since I started working for my friend
cleaning apartments, I have had a nedd to deep clean my house.
Which I have been doing little by little these last 3 days. Today I
tackled most of it!! I don't know when I will get to the kitchen
and windows but they will be done by the end of this weekend.
Now every week, you should be tackling a few simple task that
honestly shouldn't take you more than a couple hours depending on
how fast you work. You see.... I am extremely lazy. I want to get my
shit done, so I can sit on my fat ass and read, watch TV. or hell.....
nothing at all. OK.... I am not actually a fat ass. I may be a little
chunky but I actually have a fat ass. And I don't mean fat ass in a
negative way. I just have a big butt.... always have, probably always
will. Definitely will if we keep getting 2nd and 3rd floor apartments.
Who needs squats when you are constantly up and down and all
More Like This
Recent Posts
by PardonMyRandomness
100% fruit in a portable, resealable pouch so parents can keep going knowing their kids can enjoy a healthy yet delicious snack whenever, wherever. See why our bloggers choose GoGo squeeZ and why their kids love the delicious taste!
Read more
Most Popular
on NaBloPoMo
Recent Comments
on NaBloPoMo