Jodee's Homemade Chili
Jodee's Homemade Chili is made with lean ground sirloin and just the right blend of spices. This chili has been a favorite in our home for years because it is full of delicious flavor! Repeatedly, I will be asked for this recipe by family members and friends alike.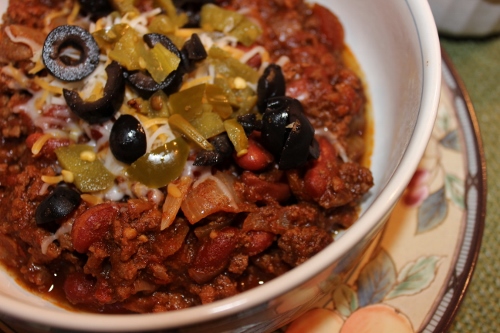 Image: Courtesy of Jodee Weiland
When my children were little and we went grocery shopping, they would always ask, like most children tend to do, "Can we have this?" Usually, it was something I would not even think of buying for them. My answer was always the same, "Look at the ingredients on the label. If you can't read it or if you don't know what it is, it probably isn't real. So no, you cannot have it." Eventually, they would start to ask this question once more, and then stop to say, "Never mind, it isn't real."
Read more at Learn from yesterday, live for today...
Recent Posts
by Jodee Weiland
Most Popular
We asked our bloggers to craft some recipes from the different Success® Rice flavors and tell us about it. Check out their ideas and you could win a $100 Visa gift card!
Read more
Lean Pockets have no artificial flavors, a good source of protein & have 100% real cheese. Read our bloggers posts where they will tell you their guilt free experiences with Lean Pockets. Plus get a chance to win $100!
Read more