Kicked Back...
Shhhhhhhhh...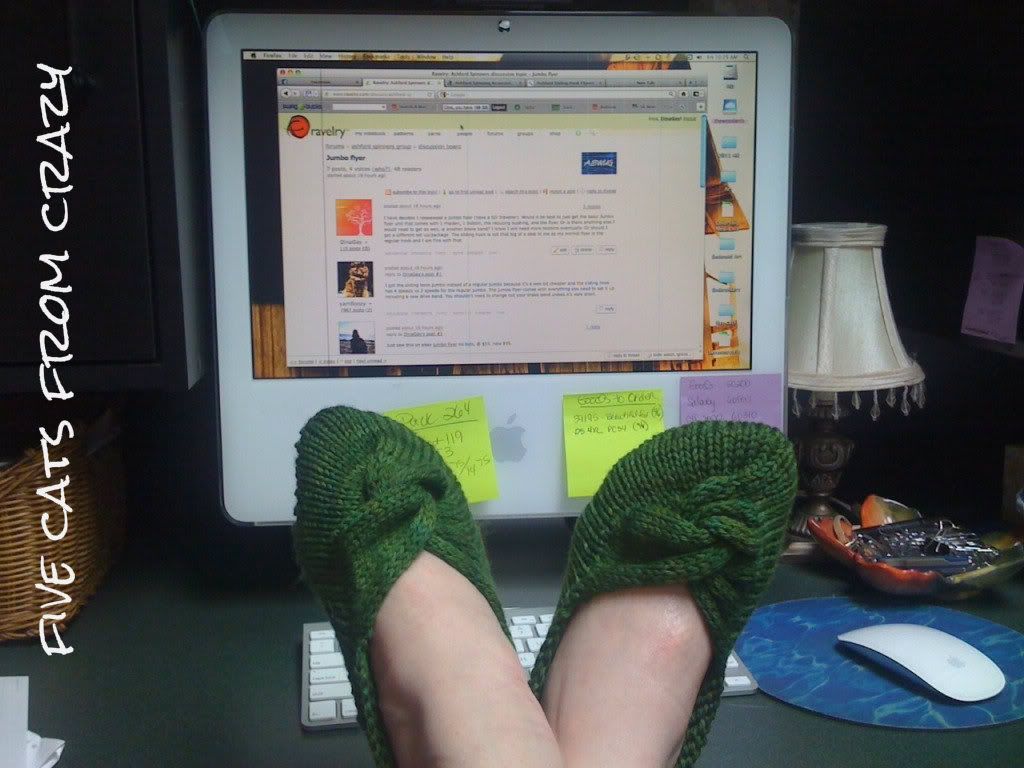 It's Friday. The Knotted Slippers are finished. I am at work and very diligently getting stuff done. You DO NOT notice the Ravelry screen on my computer.
Yarn used: Three Irish Girls fingering weight. Since the ball band has disappeared, all I can tell you is that it is a very pretty green. Glad I could be so helpful.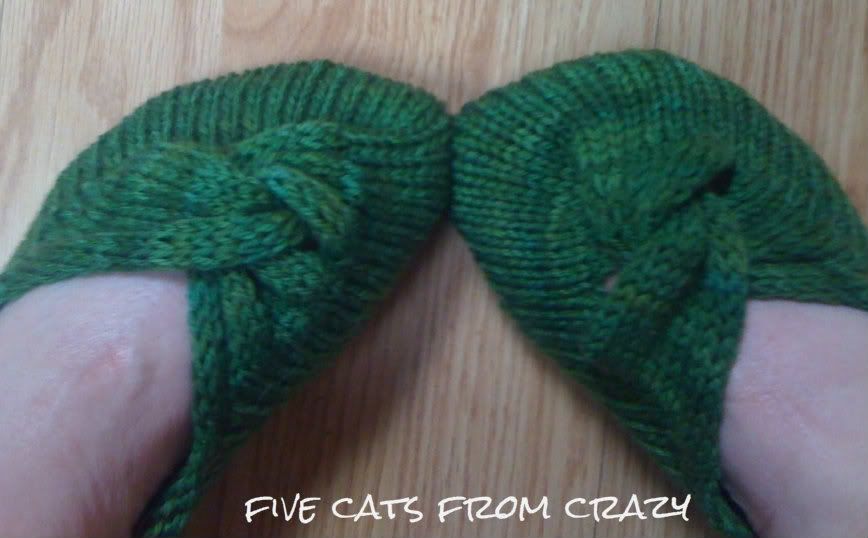 TGIF, FOF and all that jazz!
Trending Now
More Like This
Sparkling ICE is a bold flavored sparkling water that truly delivers on taste and contains just the right amount of fizz. Read our bloggers' posts and get more details on how you can enter the Flavor Face Off plus find out more about the delicious flavors that Sparkling ICE has to offer.
Read more
Most Popular
on Knitting, Crochet & Sewing
Recent Comments
on Knitting, Crochet & Sewing