Lentejas con Chorizo (Spanish Lentil Soup)
Perhaps my favorite culinary compliment came when my husband walked in the door after getting home from work and asked, "Why does it smell like Spain in here?" The answer to that question was a simmering pot of Lentejas con Chorizo. My husband's family is from Segovia, Spain and he had grown up knowing the beauty of Spanish food, but I was a country girl from Alabama and I had no idea these flavors even existed. My knowledge of international cuisine consisted in spaghetti being Italian and tacos being Mexican. Oh boy. Well let me tell you, I've come a long way, baby.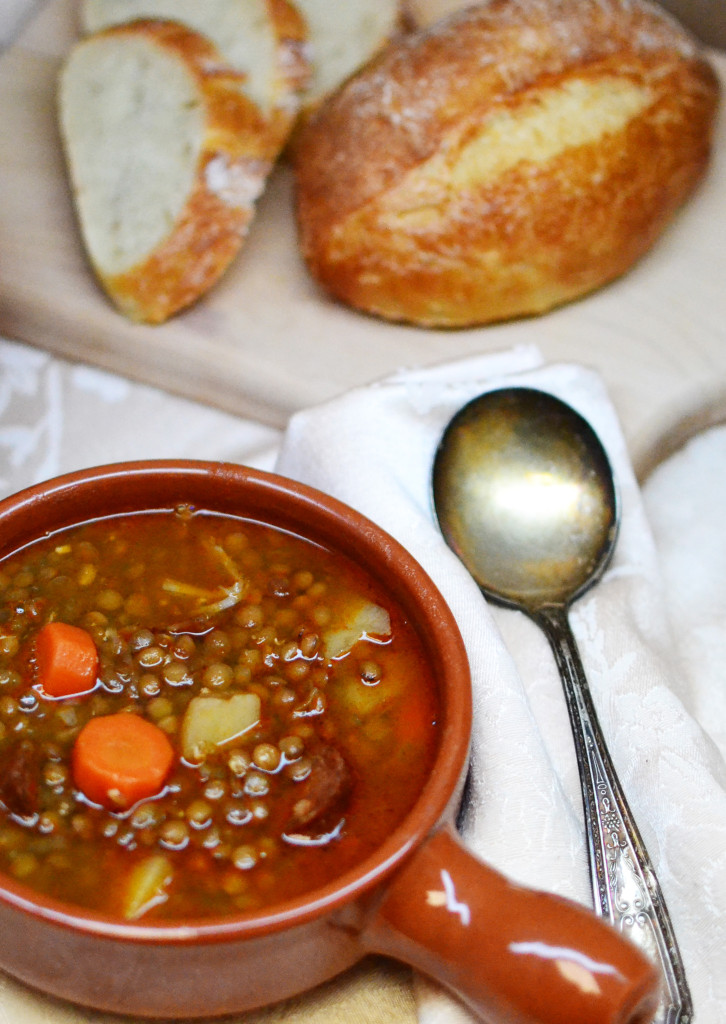 Our visit to Spain was the trip of a lifetime. We stayed with Joe's family, ate at their tables, sampled pinchos (tapas) from various bars, and were constantly surprised by these simple yet elegant tastes. I am looking forward to sharing with you the many delights we found on Spanish tables. The one you are looking at is the perfect dining experience at home on a night like tonight (an artic blast covering practically the whole country). Add crusty bread, a glass of Rioja wine, and a fire, and let the problems of the world wait for a while.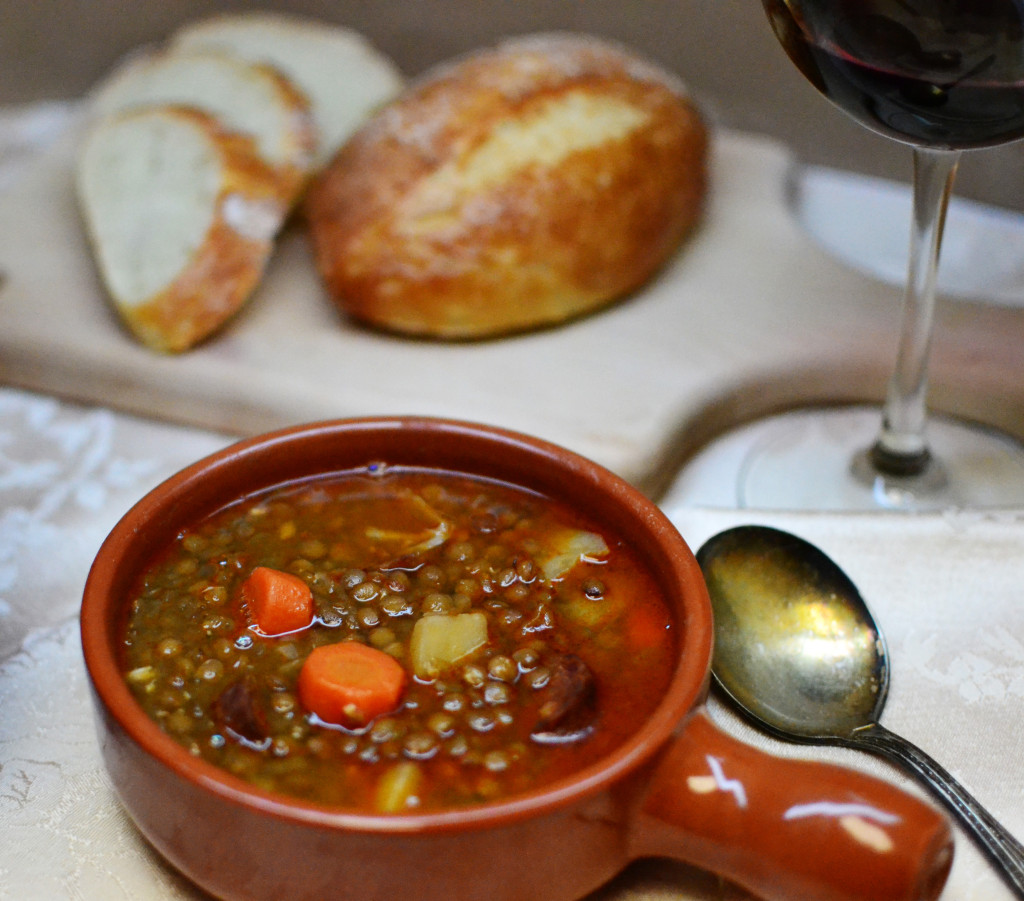 The smell Joe noticed as he walked through the door was the smell of Spanish paprika. I would not make this dish with any other. It is distinct, pungent, and earthy. It is the smell of Spain.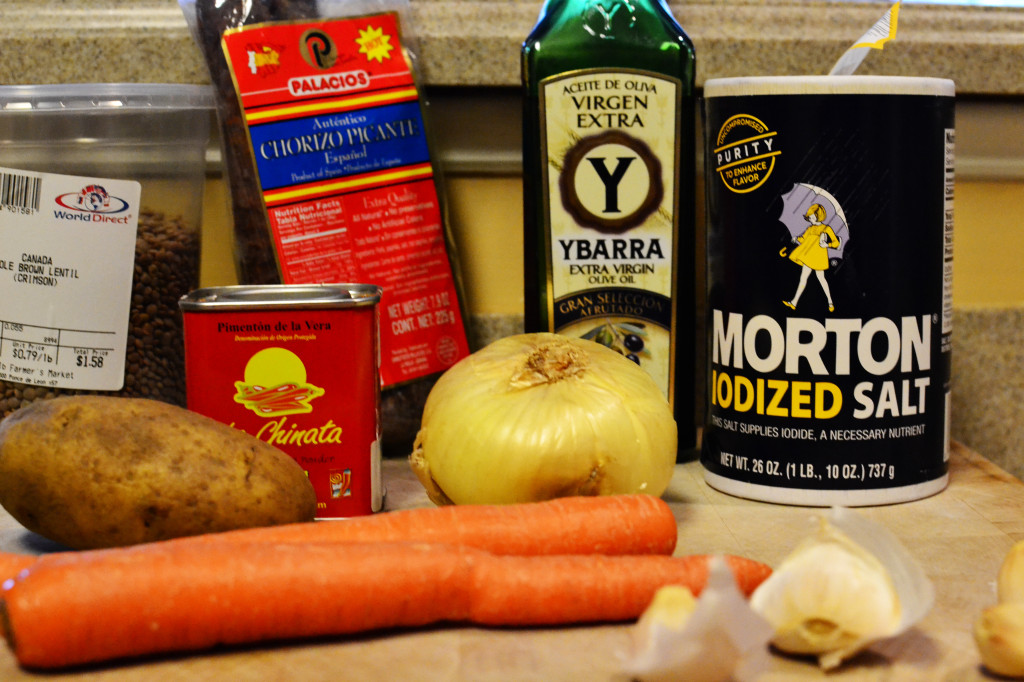 Ingredients 1 ¾ cups of lentils 1 chorizo (9 oz), sliced 4 cloves of garlic, unpeeled 1 medium onion, diced 1 large potato, peeled and diced 2 carrots, peeled and diced 1 tbls of Spanish paprika Olive oil for sautéing Salt to taste Instructions Wash lentils. Place lentils, chorizo, whole garlic cloves, carrots, and potatoes in a large pot. Pour water at least 3 fingers over total.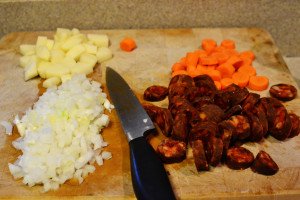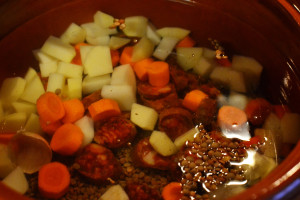 Bring to a boil, then lower to a simmer. Let cook uncovered stirring occasionally. Fry onions in a pan with olive oil until slightly browned, then add Spanish paprika. Add onions to the pot of lentils.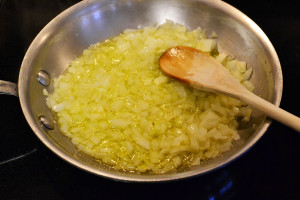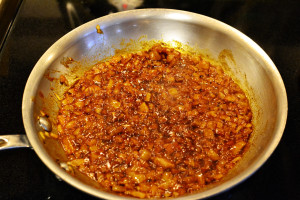 Cook for 45 minutes. Remove the cloves of garlic, squeeze garlic from its skin and mash.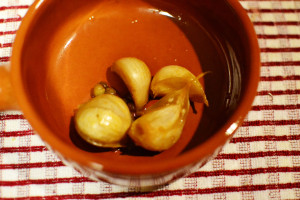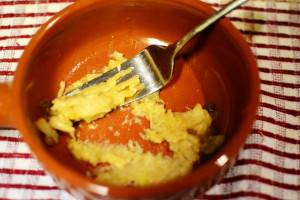 Return to the pot.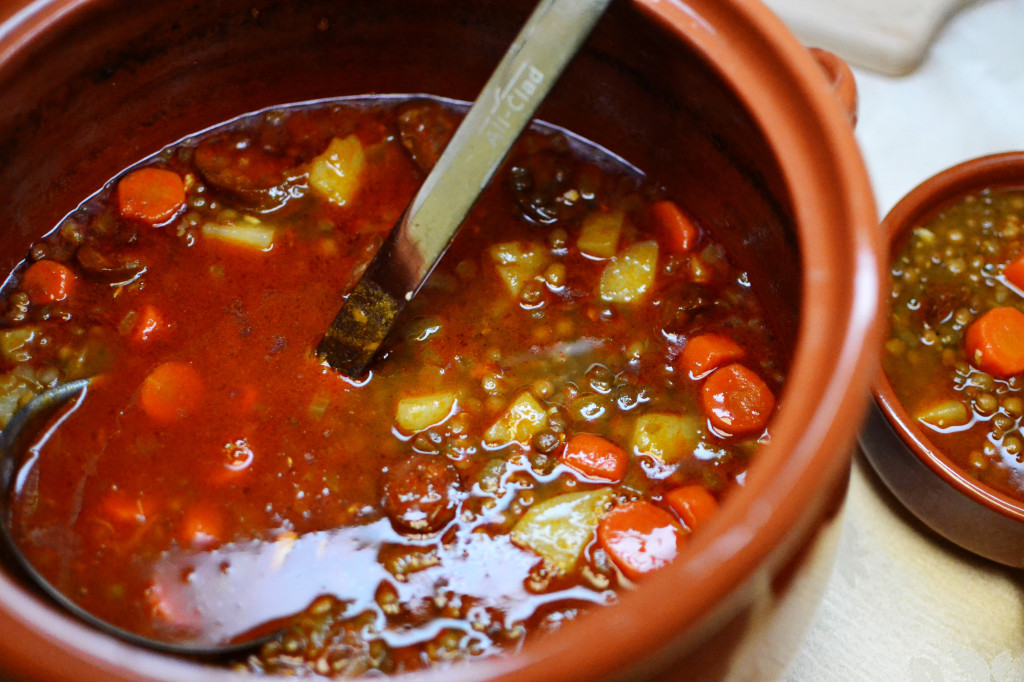 ¡Que aproveche! Enjoy!
More Like This
Our bloggers are great fans of American Idol from way back when the show aired 14 seasons ago! Well just so you know, it just started! Watch American Idol every Wednesday and Thursday 8/7 on Fox.
Read more
Recent Comments
on Recipes