Life Changing? No. Freeing? Yes.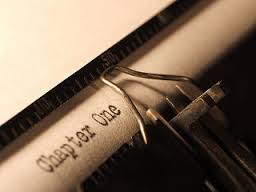 For some, blogging has changed their lives. It's helped them face fears and overcome challenges, maybe find themselves in the midst of writing.
That's not my story. Not yet anyways.
But like a wet dish rag I'll try to wring some words out of today's BlogHer topic: How has blogging changed your life? Tell us one thing that is different now than from before you started blogging.
Even though I first dreamed up Lupus Sistas five years ago, it wasn't until this month that I actually started blogging consistently. The fact that I'm still a part of the BlogHer challenge is nothing short of amazing because this isn't the first challenge I've signed up for. The fact that I have the gumption to sit down at the couch –with dishes in sink, hair unwashed and lupus fatigue and nausea knocking at my door says a lot.
So I guess you could say today, Day 7, blogging has helped me find a new, subtle kind of freedom – not only in my writing, but in the way I interact with people. I don't think blogging is the driver in this change, but it's definitely a backseat passenger. I may not be years, or even months into my blogging journey -- but hopefully I will be. Until then, I'm trying on my new freedom in writing, like a great pair of jeans, and it fits me well.
The journey of a thousand miles begins with one step." - Lao Tzu
COMMENTS
Recent Posts
by Lupus Sistas
Most Popular
We asked our bloggers to craft some recipes from the different Success® Rice flavors and tell us about it. Check out their ideas and you could win a $100 Visa gift card!
Read more
Lean Pockets have no artificial flavors, a good source of protein & have 100% real cheese. Read our bloggers posts where they will tell you their guilt free experiences with Lean Pockets. Plus get a chance to win $100!
Read more