Light and Easy Honey Lime Cole Slaw
I love the idea of cole slaw, but I'm not a big fan of using mayonnaise. I prefer a healthier version of cole slaw with great flavor that will make it more than just a side dish. I want it to delight my taste buds. Believe me when I say, this Light and Easy Honey Lime Cole Slaw will make even the most doubtful cole slaw eater a believer. It's full of flavor that will keep you heart healthy and happy!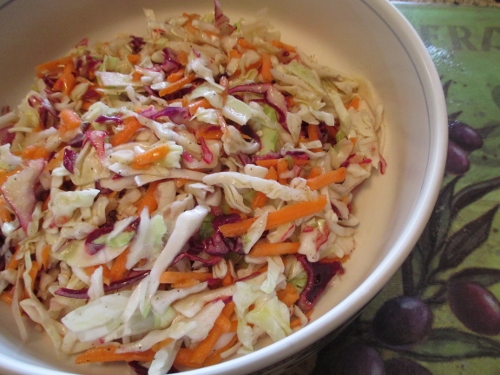 Image: Courtesy of Jodee Weiland
Don't get me wrong, there are times when I will use mayo, but this is just not one of those times. In my cole slaw, I prefer a vinegar base with extra virgin olive oil, but to add sweetness and some zest, I add honey and fresh lime juice.
Read more at Learn from yesterday, live for today...
ADD A COMMENT
Recent Posts
by Jodee Weiland
Most Popular
We asked our bloggers to craft some recipes from the different Success® Rice flavors and tell us about it. Check out their ideas and you could win a $100 Visa gift card!
Read more
Lean Pockets have no artificial flavors, a good source of protein & have 100% real cheese. Read our bloggers posts where they will tell you their guilt free experiences with Lean Pockets. Plus get a chance to win $100!
Read more