Light and Easy Honey Lime Cole Slaw
I love the idea of cole slaw, but I'm not a big fan of using mayonnaise. I prefer a healthier version of cole slaw with great flavor that will make it more than just a side dish. I want it to delight my taste buds. Believe me when I say, this Light and Easy Honey Lime Cole Slaw will make even the most doubtful cole slaw eater a believer. It's full of flavor that will keep you heart healthy and happy!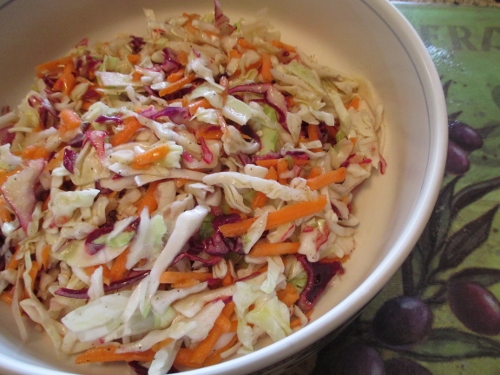 Image: Courtesy of Jodee Weiland
Don't get me wrong, there are times when I will use mayo, but this is just not one of those times. In my cole slaw, I prefer a vinegar base with extra virgin olive oil, but to add sweetness and some zest, I add honey and fresh lime juice.
Read more at Learn from yesterday, live for today...
More Like This
Recent Posts
by Jodee Weiland
Our bloggers took on painting projects of their own with the help of Glidden Paint. See how easy home painting projects can be plus get a chance to win $100!
Read more
Dixie Ultra Moments® Reviews
Celebrate Life's Special Moments with Dixie Ultra Moments®. They're strong enough to hold up to any gathering or party. Go ahead. Celebrate with style and strength!