Married Sex!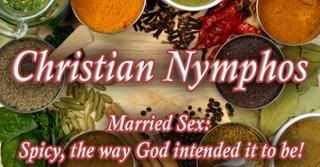 I just joined and I'm very excited to be here! My girlfriends and I have a blog about how hot married sex can be! Our topics range from pubic shaving to sensual massage to using toys to learning about your body. Today's blog was entitled: Does Size Matter? and if you are assuming it's written about the size of a man's penis, you are right! Tomorrow is our Position Of The Week article. We feature a new position each week.
We have received a lot of positive feedback from so many women out there. We are really enjoying hearing from them. I'd love for you all to check out our site too :) Here is our link: http://christiannymphos.wordpress.com/
Related Posts
More Like This
Recent Posts
by Cumingirl
Del Monte Fruit Burst Squeezers are healthy snacks you can offer your children after a long day at school. 17 moms offer their best back to school snacking and lunch tips. Find some great ideas and get a chance to win a $100 VISA Gift Card on each blog.
Read more
Most Popular
on Love & Sex
Recent Comments
on Love & Sex