Yesterday Dave and I spent the day in Denver. We met a friend of his from high school, who he hasn't seen in over 20 years, for lunch.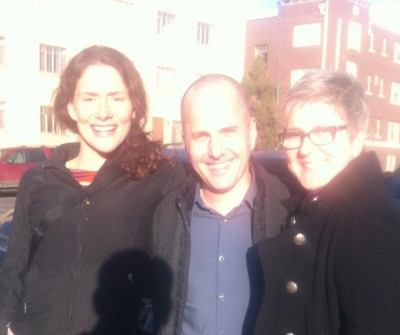 She's a vegetarian so City O' City seemed like the perfect meeting place. We all shared the off-the-hook buffalo wings (seitan) and I ordered the El Jefe burger, vegan-style, with onion rings.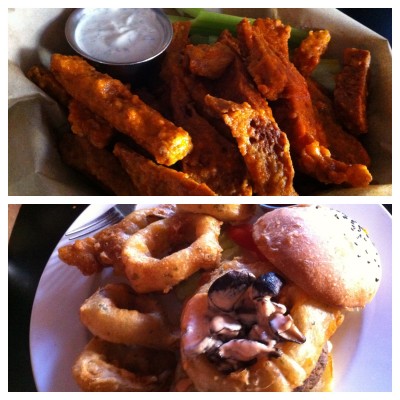 Oh-so-delicious!
After lunch we went to movie (we never go to movies, must remedy that) and saw Silver Linings Playbook – loved it. From there we went to a local bookstore and picked up a few maps and books on Colorado. Then it was time to meet, for the first time, Heather of Better with Veggies. She and her husband graciously invited us to their home for dinner.
We were treated to a delicious vegan Tourtière and kale salad and we brought Cheesy Dip with Cashews and Capers with veggies and bread and City O' City's version of a vegan hostess cupcake. We had such a great time and look forward to more food and fun with our new friends!
Now, on to the news…