Meeting the Girls - Part Four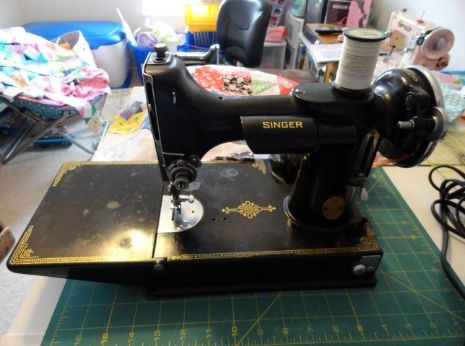 Many people get their machines painted different colors and I may do that with one of these black ones.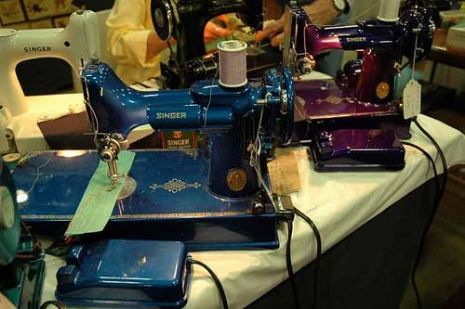 Pink!! I would have trouble choosing a color though and it costs a lot to get it done right. So right now, I'm just thinkg about it. Maybe for Christmas since the hubs never knows what to get me.
Singer made a folding table specifically for the Featherweight machines and I happened to acquire one off of Ebay. It is not perfect and needs refinishing and a hinge on the leg needs fixing, but it is still very sturdy and I love how the machine just sits inside and all of the space I have to sew once it is set up. And then, when I am finished, everything just folds up and is easily put away. I have it currently set up making a quilt out of 1930's reporduction fabrics. So fun.
The white ones were smaller and don't quite fit in the table.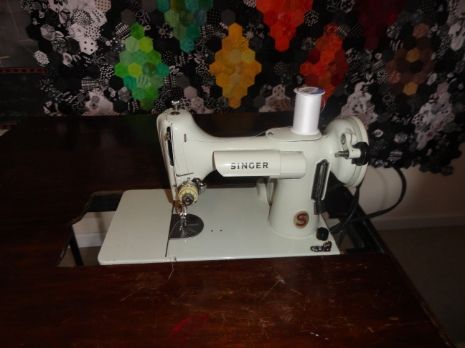 I just love these little machines. They are so cute, portable and fun. If another one crossed my path, I would snatch it up in a minute.
The descent into madness continues .......
Trending Now
More Like This
BlogHer and Chinet® asked our bloggers to plan a fun event with friends and family, usingChinet® Cut Crystal® products for inspiration. Check out their blog posts for their best elevated entertainment tips and ideas.
Read more
Recent Comments
on Crafts