Mix and Matchin'
Yeah, I know I totally didn't come up with some fashionista outfit, but this is something out of my comfort zone. Normally, if I wear a shirt with a pattern (i.e. stripes, floral, etc.) I would wear a plain scarf. So I decided to get "crazy" the other day when I went shopping with the bestie. I wore two different patterns.

*gasp* eyeopening and fun, girls. i'm living on the edge!!!
I paired one of the Gap long-sleeve soft tees (btw, they are 60% off now-so go get you some!) I blogged about the other day with a Lilly Pulitzer murfee in pirates bootyniere. The scarf has red and pink in the flowers and the shirt is red and pink striped, so I figured why not!

I survived Black Friday; I'll be blogging about that later this weekend. Hope y'all had a wonderful Thanksgiving and got everything you wanted on BF:)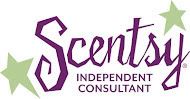 ADD A COMMENT
Recent Posts
by southernbellejm
Most Popular
We asked our bloggers to craft some recipes from the different Success® Rice flavors and tell us about it. Check out their ideas and you could win a $100 Visa gift card!
Read more
Lean Pockets have no artificial flavors, a good source of protein & have 100% real cheese. Read our bloggers posts where they will tell you their guilt free experiences with Lean Pockets. Plus get a chance to win $100!
Read more