Mom Revisited
I nod with a knowing smile at my young mother friends who throw up their hands at the latest crisis with their children. Is it bed-wetting, pink eye, inability to play nicely with others? Mark my words, I say, you will blink and all of a sudden they're grown up. This is what older women used to tell me when I was a young mother and I thought they didn't know what they were talking about.
How fleeting those years would be I could not understand, not with a fretful, colicky infant who screamed himself into exhaustion night after night. I remember wishing those years away, wanting him to grow up.
Now I would give anything to go back in time to savor every moment a bit longer. My little boy grew up way too fast, and now he lives halfway across the world. I miss him so much.
Evan is here for a visit now, and as an added bonus, three of his buddies flew in for a few days. The house has been bustling with 24/7 hubbub: deep guy voices talking football and trash, late night pizza deliveries, ping-pong matches, clothes and electronic devices scattered throughout. Tantalizing aromas of home cooked hearty casseroles and peanut butter cookies waft through the house. I fill the dishwasher, empty it. Rinse and repeat.
I have loved every minute. Gerry, Mike and Dan are now officially our adopted sons and have an open invitation to come back anytime.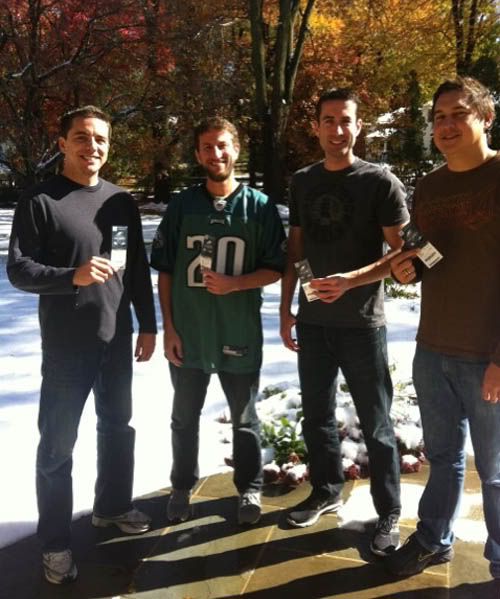 Evan gave them the grand tour of our fair city, Philadelphia. They sampled cheese steaks and hoagies until they could eat no more. They also went to a Halloween party.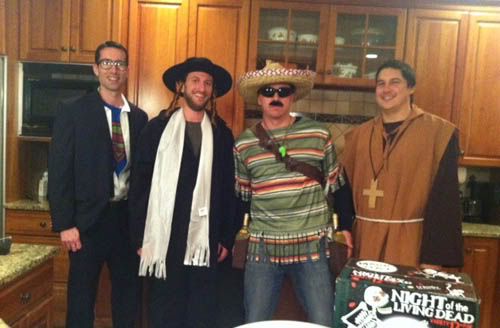 Today, as they all board their various flights, I will be straightening up the house, throwing a few loads of laundry in the wash, reheating the leftover baked ziti for dinner. And missing the guys a lot.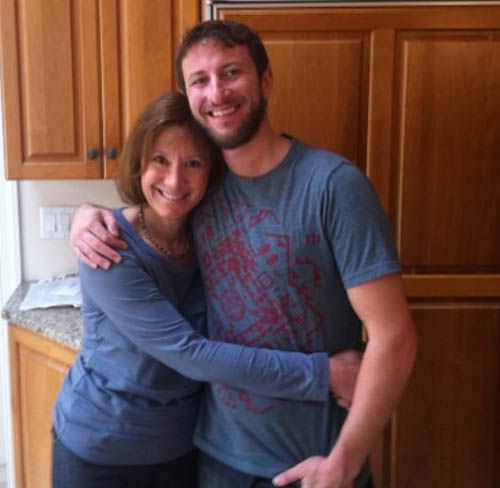 Comments
More Like This
Recent Posts
by Books is Wonderful
Michelin wants to remind drivers that whether or not your first (or current!) car is in the best condition, your tires should be. The MICHELIN Premier LTX provides exceptional levels of safety even as tires wear down, making them safe when new and safe when worn*. Even when worn, the MICHELIN Premier LTX still stops shorter on wet roads than leading competitors' new tires. Read our bloggers' posts as they talk about their #FirstCarMoments plus get a chance to win a set of Michelin tires!
Read more
Recent Comments
on Empty Nesters