When Mommy Isn't a Good Listener
Featured Member Post
We need to say "yes" more. Like today, when we looked up from an afternoon movie to see that two ducks had landed on our pool cover. "Let's go out and say hi to them!" I offered. And Max's eyes lit up. "Let's give them names!" Sean said, and Max's smile got wider. We fed them bread, and Max yelled some welcoming words. Like "Eat my bread, ducks!" and "Come HERE!" It felt good to say yes. It felt good to let go. It felt good to know that even though these damn ducks would probably return and poop in our pool all summer, it was worth it, for this beautiful moment of playfulness and calm.
When Max is calm, I memorize the shadow that his eyelashes make against his cheek. I run my hands through his soft hair and cup his little boy feet in my palms. I kiss his ears, and his eyes, and silently apologize to him, over and over, as his tiny hand finds mine.
Tomorrow will be better. Tomorrow, I will be a better listener. Tomorrow, I will play more. Tomorrow, I will try harder. Tomorrow, I will sing you a song about brushing your teeth, instead of yelling a stern "1, 2, 3… you're done" when you suck all of the toothpaste off of the brush and then try to run out of the bathroom.
You are three. But you are only three. You are testing, and trying, and fighting, and questioning. You are Batman, and Buzz Lightyear, and a friend of the ducks.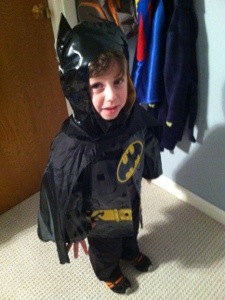 You are ours, and you are perfect, and you are maddening, all at the same time. This morning you crept into our room with a smile on your face, your cheek red and warm from where you had been snuggling against your blankets. You walked down the hallway and into our room, carrying your pillow, and you climbed into our bed and nestled between us. It was perfect. You are the best part of every day.
And now, finally, you are sleeping. And tomorrow we begin again.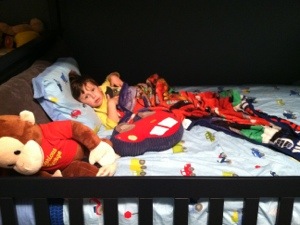 More Like This
Recent Posts
by Mama By The Bay
philosophy celebrates the beauty of the human spirit. see how our bloggers make time for themselves and how they use philosophy skin care in their daily routine.
Read more