Music Therapy
I saw on Pinterest recently a great tag line; "The problem with real life is there is no soundtrack playing in the background" I couldn't agree more! With the emotions during a divorce; sadness, loneliness, anger, happiness, confusion, and everything in between what better way to deal with it then some music therapy?
There are so many ways to deal with these emotions (see Did You Take Your Happy Pill? for dealing with anger), however what is often overlooked is the power of musicduring these turbulent times. Get the stereo out, remember that thing that has giant speakers and an amplifier attached? Get your old CD's out or records if you can go back that far. Start being your own DJ for the evening. Yes this will go well with a glass of wine. Turntables are in fact seeing a rise in popularity again. My daughter's latest hobby is collecting vinyl. Ya, they don't call them records anymore. Even the latest bands are releasing their latest albums in vinyl as well as the CD version. I was surprised to know this too. Okay so, you've got your glass of wine and you've got a mess of 'albums' in whatever format at your feet. Pick an old favorite. Turn up the volume, sing along. Keep it goin' sister because before you know it you'll be dancing. I bet you forgot about some of your old favorites? There's something inherently rewarding about putting your music on rather than mouse clicking on your i-tunes, am I right? here are some song recommendations to match your emotion. Yes, there are lots of those during divorce so lets set them to music! Our soundtrack starts here...
Anger
Hit Me With Your Best Shot, Pat Benatar -I know this one has been overplayed but remember how powerful petite Pat was in the video and how original the idea of angry woman on revenge was at the time?
Rolling in the Deep, Adele -How could I leave this one out?
Not Ready To Make Nice, The Dixie Chicks- one of my favorites
Get out of This House, Shawn Colvin
Fun House, Pink
So What, Pink
Since You've Been Gone, Kelly Clarkson
Ramble On, Led Zeppelin
You Give Love a Bad Name, Bon Jovi
I Will Survive, Gloria Gayner
Sadness -
Crying, Roy Orbison
Hallelujah, Beck (classic Leonard Cohen)
Don't Let the Sun Go Down On Me, Elton John
Taxi, Harry Chapin
Everybody Hurts, REM
The Winner Takes It All, Abba
Why?, Annie Lennox
Time, Chantal Kraviazuk
Like Knives, City and Colour
Just Somebody That I Used To Know, Gotye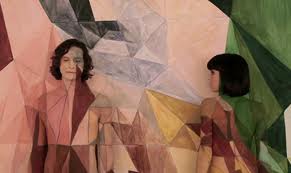 Loneliness

All by Myself, Eric Carmen, classic self pity (think Bridget Jones)
Circle of Friends, Edie Brickell and the New Bohemians
Tonight I Wanna Cry, Keith Urban
Shilo, Neil Diamond
Eleanor Rigby, The Beatles
Cruel Summer, The Bangles
Such a Lonely One, Prairie Oyster
Happiness
I'm Free, The Who
I Can See Clearly Now, Johnny Nash
Daydream Believer, the Monkees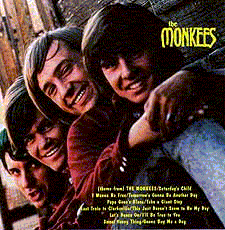 Up On The Roof, The Drifters
It's My Life, Gwen Stefani
Holiday, Madonna
Girl, Put Your Records On, Corrine Bailey Rae
I'm Walking on Sunshine, Katrina and the Waves
Ants Marching, Dave Matthews Band
Bird On A Wire, Jennifer Warrens (lyrics Leonard Cohen)
Brand New Day, Sting
And there is oh, so much more! What is your old favorite? What's your divorce theme song? What song makes you cry?
Author- Lisa Thomson
the author takes no credit for photos on this post
Recent Posts
by Lisa Thomson
Sparkling ICE is a bold flavored sparkling water that truly delivers on taste and contains just the right amount of fizz. Read our bloggers' posts and get more details on how you can enter the Flavor Face Off plus find out more about the delicious flavors that Sparkling ICE has to offer.
Read more
Aquafresh Reviews
Aquafresh® toothpaste helps protects tooth enamel from damage caused by sugar acids and also helps protect your teeth against cavities. What's your favorite way to take care of your teeth on the go this spring? Comment on the posts for a chance to win a $100 VISA gift card.
Recent Comments
on Health