We've been living in Colorado for seven weeks and I continue to be delighted when we go out to eat and I find great vegan options. Most recently we enjoyed a late lunch atPhantom Canyon Brewing Co. where I experienced this amazing salad.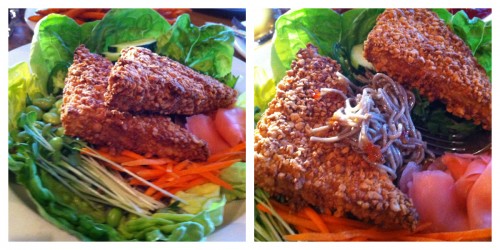 Peanut-crusted tofu with edamame, jalapenos, daikon sprouts, pickled ginger and sweet chili soba noodles.
Yesterday I met a friend at Montague's for tea but couldn't resist a bowl of soup when I saw "vegan" on the menu board!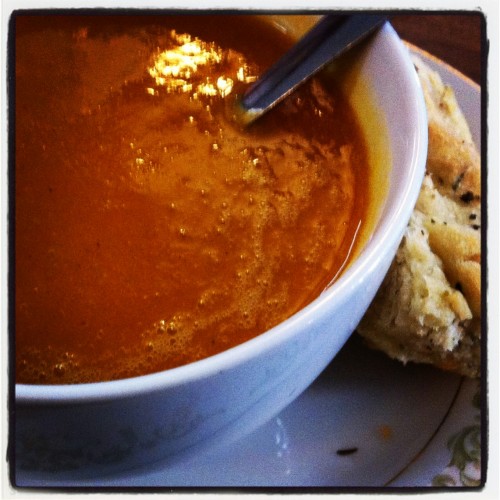 Butternut Squash and Apple Soup
For more Colorado vegan fun, it's the third Sunday of the month and that means I'm off to Denver this morning for the Neat Market. I'm looking forward to trying Johnny's Vegan Wines and getting lunch from the Vegan Van before strolling the market. I always end up at Nooch Vegan Market to stock up on vegan essentials – like mac and cheese and candy (essential is in the eye of the beholder!).
Now, how about some links and news?