No news, just packing + The weekly round-up
I am going to have to skip the weekly vegan news post today because this is our final 24 hours in New York and we have much to accomplish before the movers arrive early tomorrow morning. They will take off with our belongings mid-morning and, hopefully, we will be reunited with those belongings in six to nine days. We'll pack up the car – for a four-day road trip, plus several days in the new place before the movers arrive – with the following:
Two cats in carriers and their supplies (including a collapsible, extra-large dog crate for them to sleep in at the hotel, should we get concerned about them hiding in nooks and crannies).
A kitchen box: pressure cooker, cutting board, small knife, mixing bowl and spoon, tongs, disposable roasting pans, corkscrew, french press, plastic plate/bowl/cups + utensils for two.
Air mattress and bedding.
Paper towels and multipurpose cleaner.
My office in a backpack; Dave's office in a backpack.
A suitcase for each of us, filled with enough clothes for a week+.
A lockbox with all of our important documents and small valuables.
A cooler for breakfast, lunch and snacks in the car.
Bottled water.
We have our driving route on Google maps and have pins for vegan/vegetarian restaurants, Whole Foods locations, our pet-friendly hotels, veterinary clinics (just in case!), and Subaru dealers (just in case!).
While I finish up around here I'll round up this week's blog posts, below, and leave you with a picture of me in my new hometown…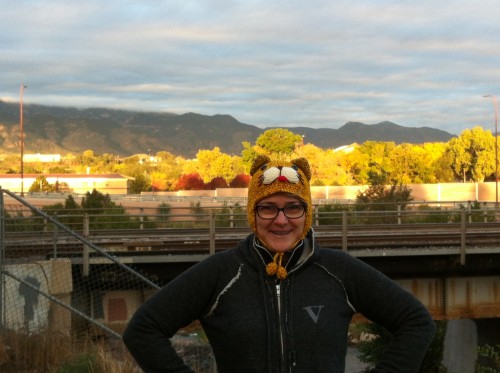 …Colorado Springs, here I come!
I hope to be back Tuesday with a blog post from the road! Sign-up for my email list so you never miss a post!
This week on the blogs
JL goes Vegan
TUESDAY: Homemade Stewed Tomatoes in the Pressure Cooker (stovetop option, too!)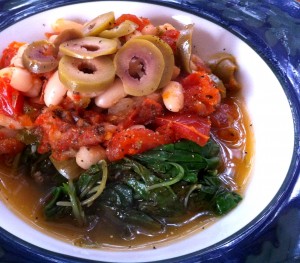 FRIDAY: Giving thanks + Healthy, quick, vegan eats: Black Bean Miso Soup and Kale and Avocado Salad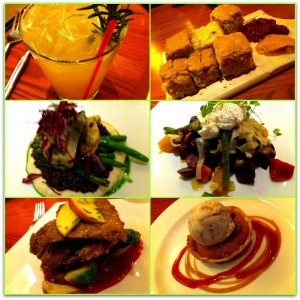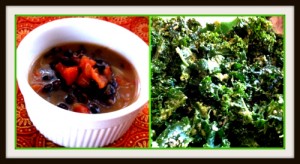 SATURDAY: Saturday Meal Plan: Breakfast Ice Cream, Chickpea Salad Sandwich, and Bean and Barley Stew

Stop Chasing Skinny
Have you stopped chasing skinny? Submit your story today!
JL Fields, a vegan lifestyle coach, writes the blog JL goes Vegan and writes/edits the community blog Stop Chasing Skinny.
More Like This
Recent Posts
by JL Fields
Del Monte Fruit Burst Squeezers are healthy snacks you can offer your children after a long day at school. 17 moms offer their best back to school snacking and lunch tips. Find some great ideas and get a chance to win a $100 VISA Gift Card on each blog.
Read more