BlogHer Business '07 Sponsors
BlogHer Business '07 is made possible by our attendees, our volunteers, our speakers, our Programming Committee, and most definitely by our sponsors.
With Google tools your blog and your website can get more traffic, generate more income, and be more valuable to your visitors. Visit Google Webmaster Tools to optimize your site so more people can find you. Spend wisely to reach your target readers using Google AdWords, and extend your reach with Google AdSense. Encourage your community to contribute to a Google Custom Search Engine, and enable your retail customers to buy from you quickly and safely with Google Checkout. Get started by visiting http://www.google.com/webmasters.


The Yahoo! Publisher Network provides small and medium-sized web-publishers the ability to monetize their site traffic with the distribution of Yahoo! Search Marketing's contextual ad product. The launch of the Yahoo! Publisher Network has extended its contextual ad network to a broader set of the online community, thus providing value to publisher, advertiser and end-user through increased inventory. In addition, it also provides the publishing community with access to a variety of tools and resources from the entire Yahoo! network that enhances the web-experience and drives traffic to their websites. On the web at http://publisher.yahoo.com
Hearst Magazines Digital Media is the dedicated online unit of Hearst Magazines, one of the world's largest publishers of monthly magazines, including Cosmopolitan, Good Housekeeping, Marie Claire, Redbook, Seventeen and Esquire. Rich with compelling new tools, community and social networking features, mobile applications, extensive editorial archives, web-exclusive stories, video, podcasting and more, the network of Hearst magazine web sites reaches a broad audience online – teens, men and women on the go who are looking for solutions, connections, inspiration and the occasional escape.
Cisco is the worldwide leader in networking that transforms how people connect, communicate and collaborate. Go to www.cisco.com to learn more. For ongoing news about the communications revolution, visit News@Cisco daily at http://newsroom.cisco.com where you can plug into technology podcasts, comment on our blogs, read the latest news stories and view feature videos.
Cisco Systems, Inc. will be sponsoring the session, "I Have Enough Trouble with my First Life!"

LiveWorld: The leader in building customer relationships through social networking and online community.
*World leader in moderation services; over 1 million hours delivered.
*Private label application systems, fully integrated with client's site.
*Global/local; 30 country-language combinations.
*Over 20 years experience creating, operating, and moderating online communities.
LiveWorld will be sponsoring the session, "How to Embrace the Social Media Culture."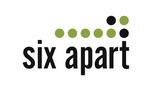 Six Apart Ltd. is the leader in blogging software and services, enhancing the way millions of individuals, organizations, and corporations connect and communicate every day. Founded in 2002 by husband and wife team Ben Trott and Mena G. Trott, Six Apart has grown into a global company with its headquarters in San Francisco, and offices in Europe and Japan.
Six Apart will be sponsoring our "Ask the Experts" session.

Exhibiting Sponsors
Palm, Inc., a leader in intuitively simple mobile computing, strives to put the power of computing in people's hands so they can access and
share important information on the go. The company's products for consumers, mobile professionals and businesses include Palm(r) Treo(tm) smartphones and Palm handheld computers, as well as software, services and accessories.



PayPerPost is the leading marketplace for Consumer Generated Advertising. The PayPerPost platform connects advertisers and Consumer Content Creators to deliver compelling marketing messages. The marketplace is fueled by the self expression of bloggers, videographers, photographers, podcasters and participants in social networks. PayPerPost is easier to use than paid-search or display advertising and provides more powerful features. The company is venture funded by Inflexion Partners, Village Ventures and Draper Fisher Jurvetson. Advertisers, Consumer Content Creators and partners are encouraged to join the revolution at www.PayPerPost.com.


The Prudential Insurance Company of America and its affiliates offer a variety of products for financial needs such as life insurance, annuities,
and long term care insurance. Securities are offered by Pruco Securities, LLC (member SIPC). Investment advisory services are offered through Prudential Financial Planning Services, a division of Pruco Securities, LLC. Each of the foregoing is a Prudential Financial company located in Newark, NJ.


Topix.net is the leading news community on the Web, connecting people to the information and discussions that matter to them in every U.S. town and city. A Top 25 online news destination (Hitwise, January 2007), the company links news from 50,000 sources to 360,000 lively user-generated forums. Topix.net also works with media companies and bloggers to grow and engage their online audiences through forums, classifieds, publishing platforms and RSS feeds. Based in Palo Alto, Calif.., Topix.net is a privately held company with investment from Gannett Co., Inc. (NYSE: GCI), The McClatchy Company (NYSE: MNI) and Tribune Company (NYSE: TRB). For more, visit www.topix.net.


Media Sponsors

Official PR Newswire of BlogHer Business '07

In 1997, PRWeb introduced the world to the SEO press release. Since then PRWeb has led the newswire industry with revolutionary innovations which make press releases more useful to the media while also enabling distribution direct to consumers.


Silicon Valley Specialties (SVS) offers a unique, consultative approach in identifying and selecting the ideal promotional gifts for every business occasion. SVS works with businesses to develop creative solutions that best reflect the business' or product's brand identity and image. Services range from collaborating on full scale campaigns including sales and marketing promotions, product launches and incentive programs, to tradeshows and events, to employee recognition and retention projects and more.
We asked our bloggers to craft some recipes from the different Success® Rice flavors and tell us about it. Check out their ideas and you could win a $100 Visa gift card!
Read more
Lean Pockets have no artificial flavors, a good source of protein & have 100% real cheese. Read our bloggers posts where they will tell you their guilt free experiences with Lean Pockets. Plus get a chance to win $100!
Read more